The Sunday Project

Actions Louder than Words
Fourth Sunday of Advent |
By Patrick Weston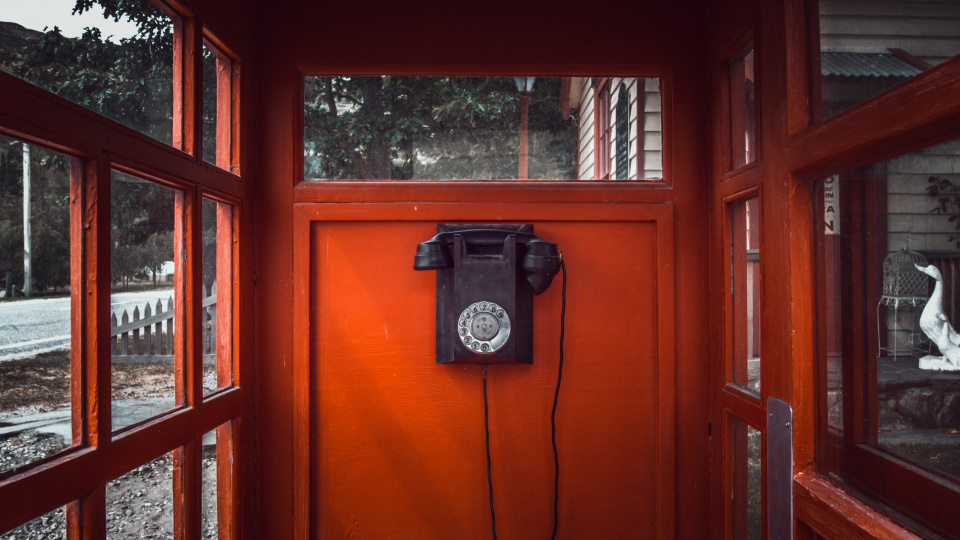 Show this week's readings
Close readings
First Reading
Again the LORD spoke to Ahaz, "Ask a sign of the LORD your God; let it be deep as Sheol or high as heaven." But Ahaz said, "I will not ask, and I will not put the LORD to the test." And he said, "Hear then, O house of David! Is it too little for you to weary men, that you weary my God also? Therefore the Lord himself will give you a sign. Behold, a young woman shall conceive and bear a son, and shall call his name Imman'u-el.
Second Reading
Paul, a servant of Jesus Christ, called to be an apostle, set apart for the gospel of God which he promised beforehand through his prophets in the holy scriptures, the gospel concerning his Son, who was descended from David according to the flesh and designated Son of God in power according to the Spirit of holiness by his resurrection from the dead, Jesus Christ our Lord, through whom we have received grace and apostleship to bring about the obedience of faith for the sake of his name among all the nations, including yourselves who are called to belong to Jesus Christ; To all God's beloved in Rome, who are called to be saints: Grace to you and peace from God our Father and the Lord Jesus Christ.
Gospel Reading
Now the birth of Jesus Christ took place in this way. When his mother Mary had been betrothed to Joseph, before they came together she was found to be with child of the Holy Spirit; and her husband Joseph, being a just man and unwilling to put her to shame, resolved to divorce her quietly. But as he considered this, behold, an angel of the Lord appeared to him in a dream, saying, "Joseph, son of David, do not fear to take Mary your wife, for that which is conceived in her is of the Holy Spirit; she will bear a son, and you shall call his name Jesus, for he will save his people from their sins." All this took place to fulfil what the Lord had spoken by the prophet: "Behold, a virgin shall conceive and bear a son, and his name shall be called Emmanuel" (which means, God with us). When Joseph woke from sleep, he did as the angel of the Lord commanded him; he took his wife,
Show this week's readings
Close readings
When I started to do my homework for this reflection by going through the readings for mass this week, I couldn't get over how simple the narrative is. The pretty unusual circumstances of the birth of this child, who would go on to transform the world, is captured in just 180 words in today's Gospel. I'll also admit, because I've grown up as a Catholic, these types of readings are ones that I've heard so often that I just accept.
While Luke's Gospel features the angel Gabriel appearing to Mary, in Matthew's Gospel featured today, we see Joseph receiving a revelation. I recently learned while reading Radical Reinvention for the Vine & Fig bookclub that Joseph isn't quoted in the Bible. Joseph does, however, speak with his actions.
What strikes me as particularly interesting are Joseph's actions, both before and after he learns about the means of how Jesus is to be born. According to the law of the times, he should have divorced her. Rather than make a spectacle though, he was planning on doing so quietly to not shame Mary. Joseph's decision here is a sign of his love for Mary. 
The grace and compassion he exudes is commendable, and is something I want to take forward out of Advent: in the situations where I know I'm right (or at least where I think I am), I could extend some Joseph-like compassion to others. Rather than making a spectacle or winning an argument, maybe I can show some grace and move forward quietly.
Mary and Joseph also listen to God's call in various forms, but they do so with a little skepticism and questioning. Mary was "troubled" at the angel's words and asked "How will this happen?" Joseph was told to not be afraid. These interactions remind me of the humanity of the Holy Family, but their ultimate willingness to participate in the incredible mystery in store for them.
Even if angels don't appear to you in the night, we should be open to the direction God is pushing us in. We can still be a little afraid, and we don't have to fully understand at first. What has God been saying to you this Advent, and how can you let God lead you through this?