The Sunday Project

It is Up to Us to Welcome the Foreigner
28th Sunday in Ordinary Time |
By Deacon Phoebe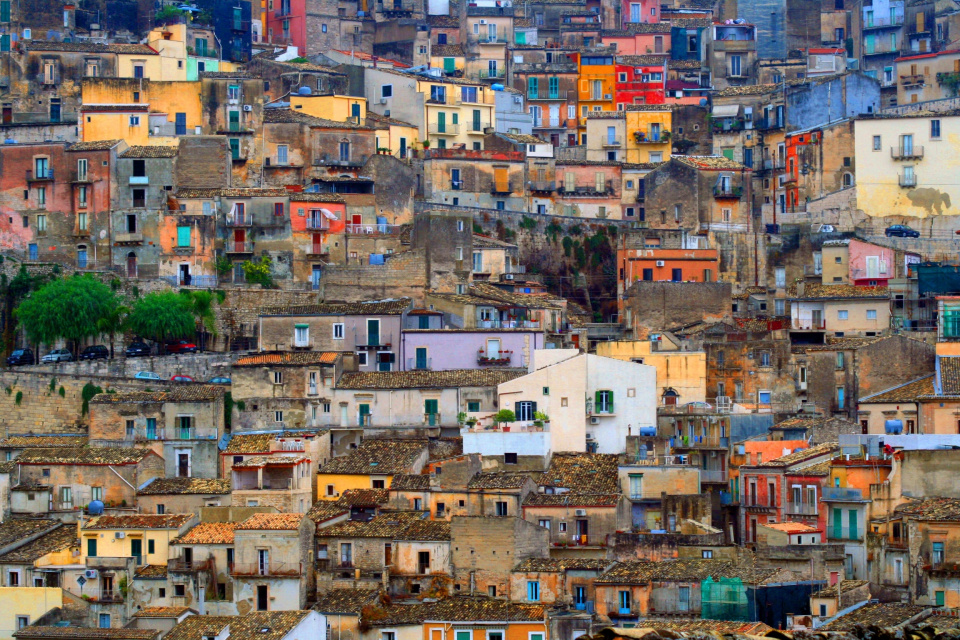 Show this week's readings
Close readings
First Reading
So he went down and dipped himself seven times in the Jordan, according to the word of the man of God; and his flesh was restored like the flesh of a little child, and he was clean. Then he returned to the man of God, he and all his company, and he came and stood before him; and he said, "Behold, I know that there is no God in all the earth but in Israel; so accept now a present from your servant." But he said, "As the LORD lives, whom I serve, I will receive none." And he urged him to take it, but he refused. Then Na'aman said, "If not, I pray you, let there be given to your servant two mules' burden of earth; for henceforth your servant will not offer burnt offering or sacrifice to any god but the LORD.
Second Reading
Remember Jesus Christ, risen from the dead, descended from David, as preached in my gospel, the gospel for which I am suffering and wearing fetters like a criminal. But the word of God is not fettered. Therefore I endure everything for the sake of the elect, that they also may obtain salvation in Christ Jesus with its eternal glory. The saying is sure: If we have died with him, we shall also live with him; if we endure, we shall also reign with him; if we deny him, he also will deny us; if we are faithless, he remains faithful -- for he cannot deny himself.
Gospel Reading
On the way to Jerusalem he was passing along between Sama'ria and Galilee. And as he entered a village, he was met by ten lepers, who stood at a distance and lifted up their voices and said, "Jesus, Master, have mercy on us." When he saw them he said to them, "Go and show yourselves to the priests." And as they went they were cleansed. Then one of them, when he saw that he was healed, turned back, praising God with a loud voice; and he fell on his face at Jesus' feet, giving him thanks. Now he was a Samaritan. Then said Jesus, "Were not ten cleansed? Where are the nine? Was no one found to return and give praise to God except this foreigner?" And he said to him, "Rise and go your way; your faith has made you well."
Show this week's readings
Close readings
Reimagine this story:
As Jesus was entering the village, ten people with HIV/AIDS met him. He told them to go show themselves to the priests, and as they were going they were all healed.
As Jesus was entering the village, ten people with PTSD from hate crimes and/or domestic abuse met him. He told them to go show themselves to the priests, and as they were going they were all healed.
As Jesus was entering the village, ten people experiencing gender dysphoria met him. He told them to go show themselves to the priests, and as they were going they were all healed in whichever way suited each one.
This is a remarkable story of miraculous healing: they were being cleansed while they were going to the priests! They had not even arrived yet before the miracle took place! 
Were the priests seeing these ex-lepers meant to understand that Jesus was behind the miracle? The priests probably would have known about these lepers and would have been shocked to see them all healed. Imagine the priests seeing these people healed from HIV/AIDS, or fully safe and recovered from those who have harmed them. Imagine the priests seeing them for who they are, fully affirmed – and the true miracle in this case would be inside the priests, who now use their correct pronouns. 
It's important to make a distinction between healing and assimilating here: imagine the priests see the error of their ways in excluding these people, and now that they see the humanness in the healed people their entire ministry and liturgy change! No longer are the lepers, people with HIV/AIDS, survivors of violence and abuse, and transgender people outcast! The doors fling open to welcome everyone, to marry and ordain everyone, regardless of how "healed" they might be! 
Three times are we told that the one who returns to Jesus is a foreigner: he resides in Samaria, he's a Samaritan, he's a foreigner. Which is a little ridiculous because Jesus, a Jew, is in Samaria and therefore he is technically the foreigner in this situation. Either way, it would seem that the devotion of this foreigner is even greater than the miracle of the healing. 
This calls to mind Jesus' conversation with the Samaritan woman in John 4:1-42, depending on the timeline it could be that these lepers knew about Jesus because of her preaching. And while the other nine are supposedly off enjoying their new leadership positions beside the enlightened priests, this one comes to Jesus in thanks. His faith has saved him, a greater gift than the healing, and now Jesus is telling him to go. Go where? Not only is Jesus traveling, presumably knowingly, through "foreign" lands but he also refers to the grateful healed leper as "this foreigner." The ten calling to Jesus are in a sense double-outcast: lepers and foreigners. They win the Oppression Olympics gold medal! The faithful ex-leper might have been healed, but he's still a Samaritan. He still has limited options as a "foreigner." Even if the healing was meant as assimilation, it clearly didn't work regarding his Samaritan-ness. The eyes of the priests were opened when they saw the lepers had been healed, but if the faithful ex-leper goes anywhere he will still be seen as just a foreigner. 
Who among you remains a foreigner despite learning English, despite getting American citizenship, despite using an anglicized name? Who among you remains a foreigner despite the fact that the land you stand on once belonged to their ancestors? Jesus may have healed his leprosy, but it is still up to us to welcome the foreigner.