The Sunday Project

We are the Pharisees. We are the tax collectors.
30th Sunday in Ordinary Time |
By Stacy Pescosolido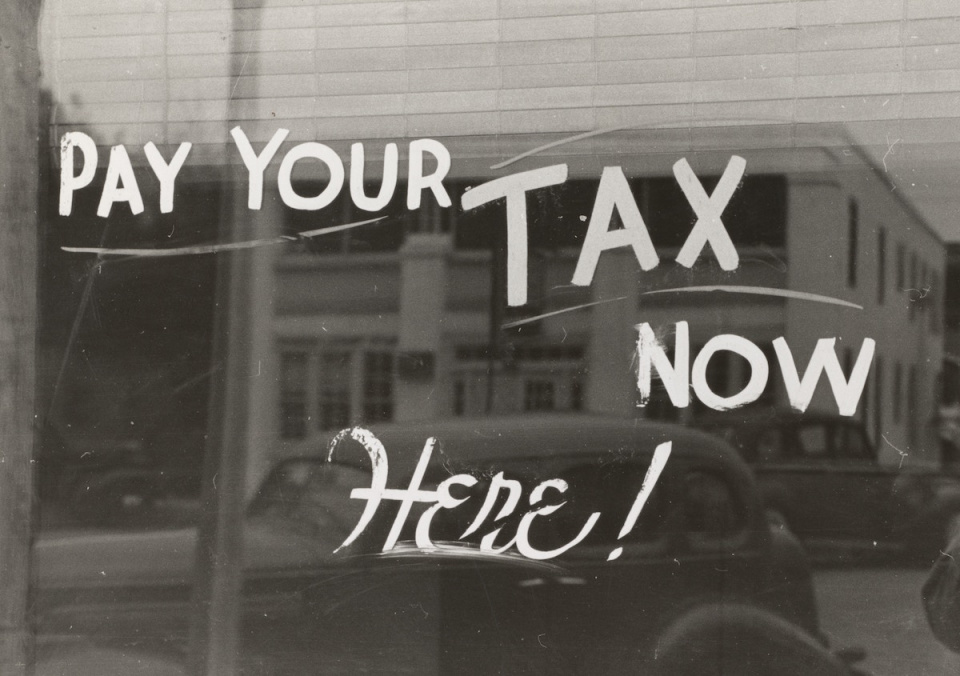 Show this week's readings
Close readings
First Reading
Do not offer him a bribe, for he will not accept it; and do not trust to an unrighteous sacrifice; for the Lord is the judge, and with him is no partiality. He will not show partiality in the case of a poor man; and he will listen to the prayer of one who is wronged. He will not ignore the supplication of the fatherless, nor the widow when she pours out her story. He whose service is pleasing to the Lord will be accepted, and his prayer will reach to the clouds. The prayer of the humble pierces the clouds, and he will not be consoled until it reaches the Lord; he will not desist until the Most High visits him, and does justice for the righteous, and executes judgment. And the Lord will not delay, neither will he be patient with them, till he crushes the loins of the unmerciful and repays vengeance on the nations; till he takes away the multitude of the insolent, and breaks the scepters of the unrighteous;
Second Reading
For I am already on the point of being sacrificed; the time of my departure has come. I have fought the good fight, I have finished the race, I have kept the faith. Henceforth there is laid up for me the crown of righteousness, which the Lord, the righteous judge, will award to me on that Day, and not only to me but also to all who have loved his appearing. At my first defense no one took my part; all deserted me. May it not be charged against them! But the Lord stood by me and gave me strength to proclaim the message fully, that all the Gentiles might hear it. So I was rescued from the lion's mouth. The Lord will rescue me from every evil and save me for his heavenly kingdom. To him be the glory for ever and ever. Amen.
Gospel Reading
He also told this parable to some who trusted in themselves that they were righteous and despised others: "Two men went up into the temple to pray, one a Pharisee and the other a tax collector. The Pharisee stood and prayed thus with himself, 'God, I thank thee that I am not like other men, extortioners, unjust, adulterers, or even like this tax collector. I fast twice a week, I give tithes of all that I get.' But the tax collector, standing far off, would not even lift up his eyes to heaven, but beat his breast, saying, 'God, be merciful to me a sinner!' I tell you, this man went down to his house justified rather than the other; for every one who exalts himself will be humbled, but he who humbles himself will be exalted."
Show this week's readings
Close readings
Jesus is a master storyteller. His parables often contain messages and lessons that transcend time. Lessons so important that oral tradition demanded they be written down. And for good reason. After all, here we are in 2019 finding meaning and lessons in a story that's over 2000 years old. Perhaps it is because the parables and stories that we read in the Gospels speak to the innate human condition regardless of the human experience. 
We are not Middle Eastern Jews living in the first century. And unless we immerse ourselves in history, anthropology and archaeology, it's unlikely we will ever truly grasp what that experience was like. Stories and parables created specifically for that audience shouldn't be relatable. 
Although our human experiences are immensely diverse, it is our communal human condition which gives Jesus' parables modern relevance. Across profane time and worldly cultures, we all know the varying degrees of lying, cheating, and betrayal. And we all have witnessed arrogance, pretentiousness, and braggadocio. At times, we may have been the ones displaying those traits to others. But today's Gospel asks us to pause. It asks us to place ourselves in the heart of not only a reviled tax collector, but a misguided Pharisee.
There are moments in all of our lives when ego and pride take over. It is foolish to think that anyone is exempt from this temptation. We see ourselves as "better than..." We define ourselves as not possessing the traits which we criticize in another. We become "those who [are] convinced of [own] righteousness". 
We become the Pharisee. 
Yet, the natural reaction to the parable is to be humbled like the tax collector - it's the primary message that most people walk away with. But only those who have been marginalized, especially in the Church, know the distinct feeling of seeking God while standing off at a distance. And it is privilege that prevents individuals from properly relating to the tax collector. 
But how much do we even want to relate to a tax collector? In the time of Jesus, tax collectors were reviled as manipulative criminals who betrayed their own people in the name of greed and wealth. Not exactly a shining example of morality. But Jesus knew that. And we often see him use an unlikely protagonist in parables precisely for this reason.
Just like the parable of the Good Samaritan, Jesus is demanding that we check our prejudices at the door. The first audience of today's Gospel would never consider a tax collector to be a source of inspiration when it came to faith. And yet the story challenges us to consider ourselves as such. 
We read that the tax collector "would not even raise his eyes to heaven" but begged for God's mercy. (Sounds like an individual who has reached a spiritual rock bottom.) And when the Responsorial Psalm reiterates that "The Lord hears the cry of the poor", it is not just those who live in economic poverty, but spiritual poverty. 
Though the tax collector amassed wealth, it was through greed, manipulation, and betrayal of his community. This man's sins were not just against God, but against his fellow children of God. 
There are moments in all our lives when we must be spiritually humbled. When we must recognize and atone for the sins we commit against our universal family. When we must push ego and pride aside, and seek peace, communion, and forgiveness not only with God but with those around us.
There are moments when we must see ourselves as the tax collector and beg for God's mercy.
The first reading tells us, "[God] knows no favorites". It's a powerful statement and applies to everyone. God doesn't love someone to a greater extent because they can recite more Bible verses than another. God doesn't love someone more because they go to daily mass while others only go a few times a year. The path to Heaven isn't paved with donations to the Bishop's Annual Appeal. God's love for us is truly unconditional!
And so we must ask ourselves, who do we consider a Pharisee in our own lives? Who do we consider a tax collector? And most importantly, when have we seen ourselves as both?
On the surface, today's Gospel is a parable about how to humble ourselves before a loving and merciful God. In today's world, it provides inspiration to love and show mercy towards each other.