The Sunday Project

The Call to be Watchmen and Witnesses
Twenty-third Sunday in Ordinary Time |
By Abi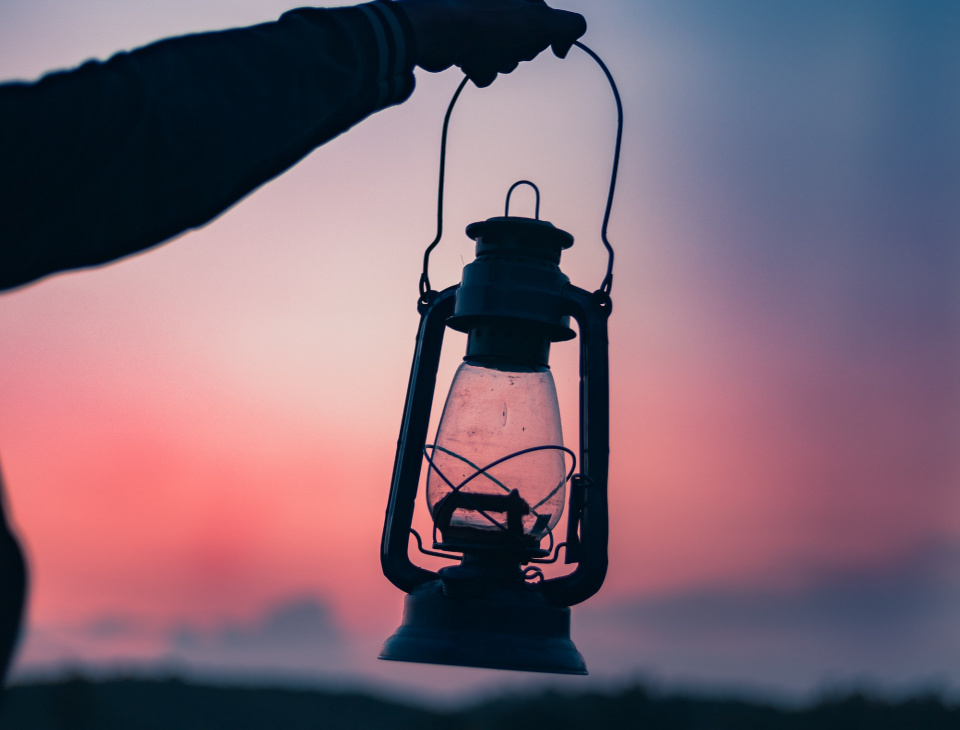 Show this week's readings
Close readings
First Reading
Thus says the LORD: You, son of man, I have appointed watchman for the house of Israel; when you hear me say anything, you shall warn them for me. If I tell the wicked, "O wicked one, you shall surely die, " and you do not speak out to dissuade the wicked from his way, the wicked shall die for his guilt, but I will hold you responsible for his death. But if you warn the wicked, trying to turn him from his way, and he refuses to turn from his way, he shall die for his guilt, but you shall save yourself.
Second Reading
Brothers and sisters: Owe nothing to anyone, except to love one another; for the one who loves another has fulfilled the law. The commandments, "You shall not commit adultery; you shall not kill; you shall not steal; you shall not covet, " and whatever other commandment there may be, are summed up in this saying, namely, "You shall love your neighbor as yourself." Love does no evil to the neighbor; hence, love is the fulfillment of the law.
Gospel Reading
Jesus said to his disciples: "If your brother sins against you, go and tell him his fault between you and him alone. If he listens to you, you have won over your brother. If he does not listen, take one or two others along with you, so that 'every fact may be established on the testimony of two or three witnesses.' If he refuses to listen to them, tell the church. If he refuses to listen even to the church, then treat him as you would a Gentile or a tax collector. Amen, I say to you, whatever you bind on earth shall be bound in heaven, and whatever you loose on earth shall be loosed in heaven. Again, amen, I say to you, if two of you agree on earth about anything for which they are to pray, it shall be granted to them by my heavenly Father. For where two or three are gathered together in my name, there am I in the midst of them."
Show this week's readings
Close readings
Today we read in Ezekiel the call from God to his servant to be a watchman. I believe this calling today is directed to each one of us. We as faithful Christians are all called to be watchmen and to help each other live fully in Christ and call out wickedness when we see it. In a few parables before the one we hear today in the gospel of Matthew, Jesus talks about becoming childlike to enter the kingdom of heaven. When I was a child, I knew how to distinguish right from wrong with ease and clarity. I spoke honestly and without reserve. As a child, I could see the Holy Spirit working in ways unhindered by expectations and conditions that society places on us. Being childlike, makes us the perfect watchmen for the house of Israel. As I grew older, I realized my voice was no longer wanted as a watchman for the house of Israel. I became acutely aware of an unspoken rule, "Yes, you should speak your truth, but only if it fits a certain narrative that people want to hear." Over time I learned to mute my voice and when I saw wrongdoings by institutions or the church that I was brought up to love, I remained silent. Now this was not without consequences. Being a sensitive person who very easily picks up on people's emotions and sufferings, I desperately wanted to speak out against the injustices that I witnessed especially against LGBTQ+ and BIPOC people by the church. But I had learned to mute my voice and my calling as a watchmen to such an extent, that I was in survival mode. All I had the energy to do was somehow get through each day in a world that I didn't fit into and a church that saw me as being an intrinsically disordered defective heterosexual. Alcohol became my best numbing companion to help me ignore all the pain, suffering, and wickedness that was present in the world as well as the war I was experiencing inside myself. Thankfully after many years, I grew to experience an inner awakening of sorts. I came to the realization that if there truly was a God they would not want me to only survive, but flourish and be a voice for the oppressed and marginalized. I also came to the realization that I wasn't an intrinsically disordered defective heterosexual, but rather a wonderfully made beloved member of the body of Christ here on this earth. I'm now married to the love of my life who makes me more childlike, doesn't let me dim any part of myself, encourages me to speak my mind, and be a watchman for the house of Israel. God truly knew what he was doing when they brought her into my life and I thank God everyday for our marriage. Having shed all the layers and crutches that I had been using to protect myself, I was finally able and ready to speak out and be a watchman for the oppressed, especially for the people that the church doesn't want to recognize.
In today's climate, watchmen are on overtime. From the "Compassion and Challenge: Reflections on Gender Ideology" document coming out of St. Louis, polish bishops pushing for conversion therapy and publishing harmful documents on LGBTQ+ people, a priest being arrested on sex trafficking charges in Ohio, LGBTQ+ people being fired from their jobs simply for loving their spouses and living their lives openly and honestly, to the horrific murders of black lives in our country by policemen, we are certainly kept on our toes. Being a watchman today is like being a retail worker on Black Friday. Hopefully the pay's worth it and by pay I mean our reward in heaven and the reward of having this earth reflect the kingdom of heaven a little more each day.
One thing that has occurred to me of late is that maybe a watchmen's role is not just to call out wickedness when we see it, but also to call out and recognize goodness when it's present in somebody's life. Maybe as watchmen, we are called to be witnesses to the fruit LGBTQ+ relationships are bearing. As we read today in the gospel of Matthew, we are called to be witnesses when dealing with somebody who has wronged our brothers and sisters in Christ. As a LGBTQ+ Catholic who feels forced to live her faith in the margins, I'm so grateful for Jesus' powerful words today in Matthew 18:20. "For where two or three are gathered in my name, there am I in the midst of them." Since finding this community at Vine & Fig, I feel so immensely grateful for such a powerful group of witnesses who can witness to the goodness in our relationships and lives when the church refuses to acknowledge us. Yes indeed, Jesus is here with us-the marginalized. Let us today remember our calling as members of the house of Israel to not harden our hearts to God's voice, but to listen with childlike innocence and clarity and not be afraid to call out wickedness when we see members of the church here on this earth suffering. For when even one member of our church is suffering, we all suffer. Therefore, this is indeed our sacred responsibility and calling. Go and be appointed by God to be watchmen for the house of Israel. God is calling, all we have to do is answer.