The Sunday Project

The Head and the Heart
Fourteenth Sunday in Ordinary Time |
By Darby DeJarnette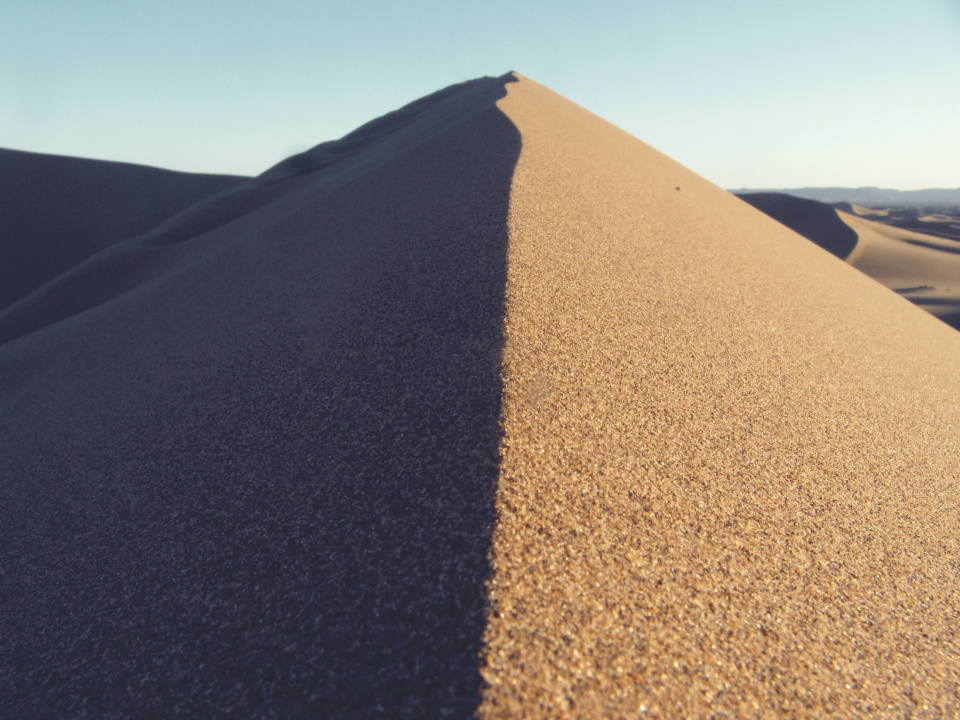 Show this week's readings
Close readings
First Reading
Rejoice greatly, O daughter of Zion! Shout aloud, O daughter of Jerusalem! Lo, your king comes to you; triumphant and victorious is he, humble and riding on an ass, on a colt the foal of an ass. I will cut off the chariot from E'phraim and the war horse from Jerusalem; and the battle bow shall be cut off, and he shall command peace to the nations; his dominion shall be from sea to sea, and from the River to the ends of the earth.
Second Reading
But you are not in the flesh, you are in the Spirit, if in fact the Spirit of God dwells in you. Any one who does not have the Spirit of Christ does not belong to him. If the Spirit of him who raised Jesus from the dead dwells in you, he who raised Christ Jesus from the dead will give life to your mortal bodies also through his Spirit which dwells in you. So then, brethren, we are debtors, not to the flesh, to live according to the flesh -- for if you live according to the flesh you will die, but if by the Spirit you put to death the deeds of the body you will live.
Gospel Reading
At that time Jesus declared, "I thank thee, Father, Lord of heaven and earth, that thou hast hidden these things from the wise and understanding and revealed them to babes; yea, Father, for such was thy gracious will. All things have been delivered to me by my Father; and no one knows the Son except the Father, and no one knows the Father except the Son and any one to whom the Son chooses to reveal him. Come to me, all who labor and are heavy laden, and I will give you rest. Take my yoke upon you, and learn from me; for I am gentle and lowly in heart, and you will find rest for your souls. For my yoke is easy, and my burden is light."
Show this week's readings
Close readings
Recently, I've been thinking a lot about the meaning and value of our relationship with God and with other people. I think many of us are still processing through our feelings about not being able to go to Mass for such a long period of time. Receiving Christ in the Eucharist is a way of strengthening ourselves so that we can be reassured of God's love and continue to grow in holiness. This is very important but, as many parishes open with smaller-than-usual crowds, I can't help but think that this forced period of reflection has revealed something which has been lacking in the Church. Namely, the neglect of instruction in—and general mistrust of—the ability of each person to communicate and achieve union with God through prayer. 
Jesus says:
"Come to me, all you who labor and are burdened, and I will give you rest. Take my yoke upon you and learn from me, for I am meek and humble of heart; and you will find rest for yourselves. For my yoke is easy, and my burden light."
Often, when yoked, two animals are yoked together. We've see this metaphor in scripture when referring to believers and nonbelievers: one of these should not be "unequally yoked" (2 Cor. 6:14) to the other. As Jesus often used agricultural metaphors, I believe he would have been very familiar with this idea of yoking two animals together. If so, what are these two animals that Jesus is implying are under his "easy yoke"? 
These two metaphorical animals are, perhaps, the ability of each person to be united to God in both body and soul. Bodily, we take Christ into ourselves through the Eucharist, just as we achieve union with him in our soul through prayer. If one of these animals stops moving forward, the other will be stuck in place. The burden is not fully carried when we put emphasis on physical union with God over spiritual union. This, I believe, is why so many people who neglect developing a relationship with God through prayer are just going through the motions at Mass without ever growing in holiness. It is also why it's so spiritually damaging when marginalized people are prevented from receiving the Eucharist—often by these very people who have neglected discernment through prayer. The Church lack's balance, thus creating a vicious cycle of not feeding Catholics in both body and soul which allows toxicity, lukewarmness and corruption to flourish. 
Likewise, there is no reason to be yoked if a burden is not being borne. I think that this "light" burden that Jesus refers to is love itself. We bear love for Christ and for other people, thus co-creating the kingdom of heaven by submitting ourselves to God in both body and soul. This is the only way that we can truly grow in love for ourselves and for others. 
Now is the time to learn engage the head and the heart. The head is the Eucharist, which feeds the body. The heart is mystical union with Christ through prayer, which helps individuals discern how they are uniquely called to share the love of God in the world. For the good of the Church and the world, the heart must be allowed to free us to love each other and the head must strengthen us in doing so. 
In closing this reflection, I think about all of the ways in which I have hurt myself and other people by neglecting either the head or heart. We often let ourselves slip in one area or the other, especially when we see injustice in the world and are at a loss about how to fix it. It's easy to lose sight of the fact that, while we are called to turn the world upside down (Acts 17:6), it is not by creating new paradigms but by aligning ourselves to the original paradigm: God. All things flow from God in pure love and we must find a way to draw ourselves back to God in this same pure love. We are brought into existence as both body and soul—and we bear nothing less than the burden of giving love to others and receiving this love from God as whole, unique and divinely created persons.