The Sunday Project

Holding On To Tradition
Sixth Sunday of Easter |
By Gabe Reeder-Ferreira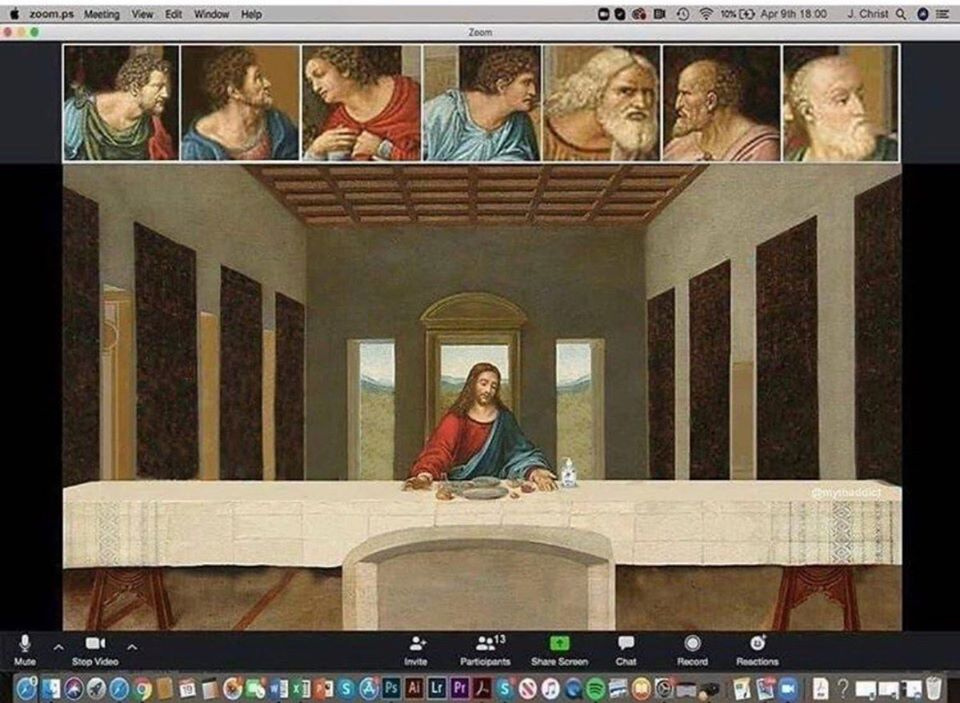 Show this week's readings
Close readings
First Reading
Philip went down to a city of Sama'ria, and proclaimed to them the Christ. And the multitudes with one accord gave heed to what was said by Philip, when they heard him and saw the signs which he did. For unclean spirits came out of many who were possessed, crying with a loud voice; and many who were paralyzed or lame were healed. So there was much joy in that city. Now when the apostles at Jerusalem heard that Sama'ria had received the word of God, they sent to them Peter and John, who came down and prayed for them that they might receive the Holy Spirit; for it had not yet fallen on any of them, but they had only been baptized in the name of the Lord Jesus. Then they laid their hands on them and they received the Holy Spirit.
Second Reading
But in your hearts reverence Christ as Lord. Always be prepared to make a defense to any one who calls you to account for the hope that is in you, yet do it with gentleness and reverence; and keep your conscience clear, so that, when you are abused, those who revile your good behavior in Christ may be put to shame. For it is better to suffer for doing right, if that should be God's will, than for doing wrong. For Christ also died for sins once for all, the righteous for the unrighteous, that he might bring us to God, being put to death in the flesh but made alive in the spirit.
Gospel Reading
"If you love me, you will keep my commandments. And I will pray the Father, and he will give you another Counselor, to be with you for ever, even the Spirit of truth, whom the world cannot receive, because it neither sees him nor knows him; you know him, for he dwells with you, and will be in you. "I will not leave you desolate; I will come to you. Yet a little while, and the world will see me no more, but you will see me; because I live, you will live also. In that day you will know that I am in my Father, and you in me, and I in you. He who has my commandments and keeps them, he it is who loves me; and he who loves me will be loved by my Father, and I will love him and manifest myself to him."
Show this week's readings
Close readings
In preparation of the Ascension of the Lord as LGBTQ Catholics, the direction of our own lives reveals what is most important to us. Jesus lived and worked as we do and led a simple life with his own experiences of joys and sorrows. His life's objective was not about chasing after material possessions, but the building up of community and spirituality. What made Jesus so unique is not the fiercely dogmatic approach too many Christians argue about and divide themselves away from LGBTQ Catholics and allies over, but how his love is big enough to embrace others' differences and make the impossible become possible.
We are not always able to see and glorify God's greatness in our own lives, and can become spiritually confused, ready to abandon our faith because of our own doubts and uncertainties. Yet we never want to be separated from God, but only if it doesn't bring rejection and suffering. We want a more intimate personal relationship with our faith, but if only God would end our sadness and pain. Life does not come with a free pass from temptations, sorrow, pain or suffering because of our beliefs. God has given us life for the Spirit to live in us, to experience love and be able to step into the chaos of another with compassion. Made by God we are a conduit of peace, even if we ourselves are not at peace.
On this sixth Sunday of Easter, stressed out more than ever, even with all our advances in the fields of science and technology, we need a redeemer. During the pandemic, many of us are attending Sunday mass on our phones or computers through live streaming. We are all grieving the loss of the way life used to be, and the lives that have been lost because of COVID-19. Somehow, we still must find gratitude and hope in our lives, for our communities and for the days to come. We give thanks to all the healthcare and other essential workers for their enduring sacrifice in the face of fear and the unknown.
The Spirit of the Lord is still with us even if we cannot receive Communion and be in the presence of the Eucharist. Holding on to traditions and rituals have always been a core component of receiving the Sacraments. Today we must surrender ourselves unconditionally to the Holy Spirit to guide our devotions and not let traditions and rituals become the dominant factor in our Christian community and put people's lives at risk. Jesus's greatest commandment for us is to love God with all our heart, soul and mind. In God, with humility and gratitude, we can find rest for our souls, peace of mind in prayer and deliverance from evil. May the grace of God be with you always.