The Sunday Project

How Long Must We Wait For Justice?
Twentieth Sunday in Ordinary Time |
By EAM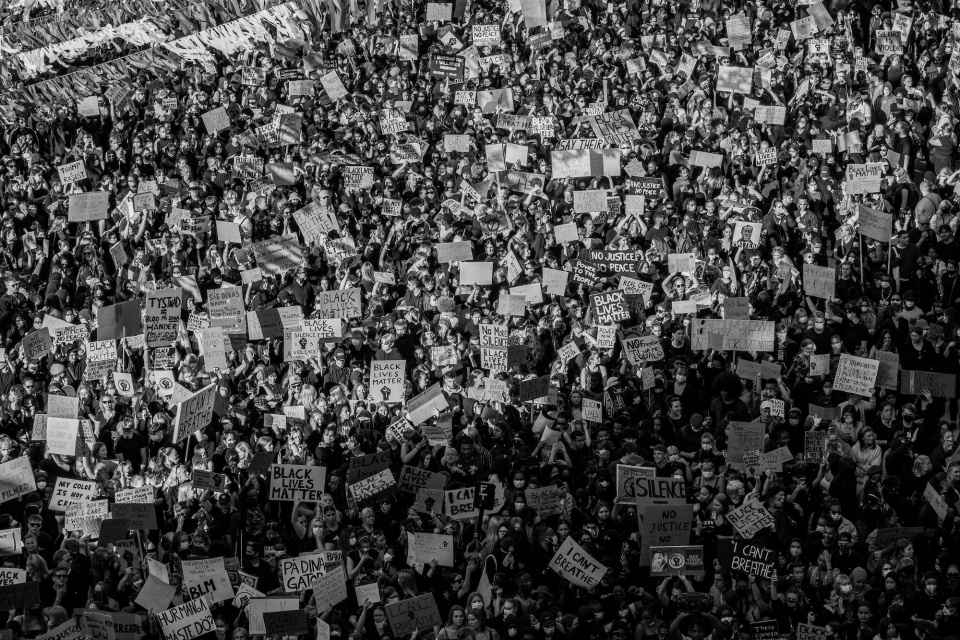 Show this week's readings
Close readings
First Reading
Thus says the LORD: Observe what is right, do what is just; for my salvation is about to come, my justice, about to be revealed.
The foreigners who join themselves to the LORD, ministering to him, loving the name of the LORD, and becoming his servants— all who keep the sabbath free from profanation and hold to my covenant, them I will bring to my holy mountain and make joyful in my house of prayer; their burnt offerings and sacrifices will be acceptable on my altar, for my house shall be called a house of prayer for all peoples.
Second Reading
Brothers and sisters: I am speaking to you Gentiles. Inasmuch as I am the apostle to the Gentiles, I glory in my ministry in order to make my race jealous and thus save some of them. For if their rejection is the reconciliation of the world, what will their acceptance be but life from the dead?
For the gifts and the call of God are irrevocable. Just as you once disobeyed God but have now received mercy because of their disobedience, so they have now disobeyed in order that, by virtue of the mercy shown to you, they too may now receive mercy. For God delivered all to disobedience, that he might have mercy upon all.
Gospel Reading
At that time, Jesus withdrew to the region of Tyre and Sidon. And behold, a Canaanite woman of that district came and called out, "Have pity on me, Lord, Son of David! My daughter is tormented by a demon." But Jesus did not say a word in answer to her. Jesus' disciples came and asked him, "Send her away, for she keeps calling out after us." He said in reply, "I was sent only to the lost sheep of the house of Israel." But the woman came and did Jesus homage, saying, "Lord, help me." He said in reply, "It is not right to take the food of the children and throw it to the dogs." She said, "Please, Lord, for even the dogs eat the scraps that fall from the table of their masters." Then Jesus said to her in reply, "O woman, great is your faith! Let it be done for you as you wish." And the woman's daughter was healed from that hour.
Show this week's readings
Close readings
Another teacher fired for being LGBTQ+.
Another diocese kicking out Dignity or other LGBTQ+ affirming groups.
Another child killed by gun violence.
Still no justice for Breonna Taylor.
Deafening silence about the white supremacy that pervades our world and Church.
Massive explosions flatten Beirut. 
As I sat down with today's readings, the never-ending news headlines, tweets, and instagram posts like those listed above played on a continuous script in my mind. By nature, my first inclination is towards activism, but I grow tired fighting for justice, inclusion, and representation within my Church, city, and country. Within this context, we hear the Prophet Isaiah advise us to "Observe what is right, do what is just; for my salvation is about to come, my justice, about to be revealed."
Yet, I wonder how long we must wait for "justice [...] to be revealed" when each day we wonder if we are the next person who will be kicked out of ministry or senselessly murdered. 
As I read another headline about the Church excluding an LGBTQ+ person, BIPOC, women from leadership roles, a family with a child who has multiple disabilities, a homeless tent city, or an undocumented person, I sometimes wonder who truly welcomes all of us into the Church. Will I (or we) be the next news story? Should I stay in a Church where I am only valued if I stay silent and do not speak my truth?
We continue our fights for justice, inclusion, and an end to brutality even though structures or people in power might try to deny the many gifts that we bring into this world simply because we are LGBTQ+ or BIPOC or homeless. But, St. Paul reminds us that the gifts and the call of God are not given only to straight, white men with power. Rather, St. Paul tells us we are all called by God and that "the gifts and the call of God are irrevocable." 
We continue our fights for justice because we are the Body of Christ in this world. As Fr. Bryan Massingale said in a recent article entitled LGBTQ ministry is for the good of all: "It's about who we are and what we represent as Christ's body. The deepest purpose of the church is not to defend doctrine but to continue the earthly ministry of Jesus. We extend compassion, sensitivity, respect, and even extravagant welcome not for the sake of LGBTQ Catholics but for the sake of our own integrity and credibility as the church of Jesus Christ."
I believe Fr. Massingale's words to be true and a good reminder that we continue to "observe what is right [and] do what is just" because we are continuing the "earthly ministry of Jesus" as people who were called by God and given gifts needed at this time to create a world and Church that is just so that the Prophet Isaiah's words will ring true: "For my house shall be a house of prayer for all peoples."