The Sunday Project

How Is Your Castle?
First Sunday of Advent |
By Michael Kilarjian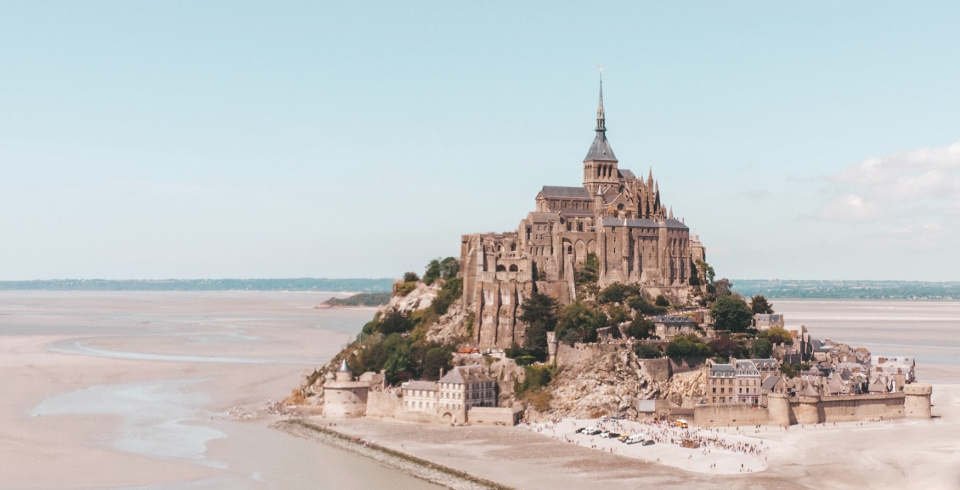 Show this week's readings
Close readings
First Reading
Isaiah 63:16B-17, 19B; 64:2-7
You, LORD, are our father, our redeemer you are named forever. Why do you let us wander, O LORD, from your ways, and harden our hearts so that we fear you not? Return for the sake of your servants, the tribes of your heritage. Oh, that you would rend the heavens and come down, with the mountains quaking before you, while you wrought awesome deeds we could not hope for, such as they had not heard of from of old. No ear has ever heard, no eye ever seen, any God but you doing such deeds for those who wait for him. Would that you might meet us doing right, that we were mindful of you in our ways! Behold, you are angry, and we are sinful; all of us have become like unclean people, all our good deeds are like polluted rags; we have all withered like leaves, and our guilt carries us away like the wind. There is none who calls upon your name, who rouses himself to cling to you; for you have hidden your face from us and have delivered us up to our guilt. Yet, O LORD, you are our father; we are the clay and you the potter: we are all the work of your hands.
Second Reading
Brothers and sisters: Grace to you and peace from God our Father and the Lord Jesus Christ.
I give thanks to my God always on your account for the grace of God bestowed on you in Christ Jesus, that in him you were enriched in every way, with all discourse and all knowledge, as the testimony to Christ was confirmed among you, so that you are not lacking in any spiritual gift as you wait for the revelation of our Lord Jesus Christ. He will keep you firm to the end, irreproachable on the day of our Lord Jesus Christ. God is faithful, and by him you were called to fellowship with his Son, Jesus Christ our Lord.
Gospel Reading
Jesus said to his disciples: "Be watchful! Be alert! You do not know when the time will come. It is like a man traveling abroad. He leaves home and places his servants in charge, each with his own work, and orders the gatekeeper to be on the watch. Watch, therefore; you do not know when the Lord of the house is coming, whether in the evening, or at midnight, or at cockcrow, or in the morning. May he not come suddenly and find you sleeping. What I say to you, I say to all: 'Watch!'"
Show this week's readings
Close readings
Please. Stay awake. 
It's straightforward, it's direct. It's a passage that can also make a soul feel neurotic, the sort of thing that hits you over the head, browbeaten, guilt-tripped, scared into submission. But that doesn't have anything to do with Advent, and that's what we're here for. 
Stay awake! God may be amongst us right now at this very moment. Well, He is, as God does dwell within each and every one of us, whether we know Him or not. And dammit, He's got a life to live within each of us! 
God may well be here right now, as a "Second Coming" quite different from what so many have been taught to expect. There are two sides to this, and many more. If we aren't awake to ourselves, how will we know Him, and see Him? Yet, it is God who finds us always, who finds the lost, the meek, the vulnerable. He is ever faithful in finding us in our shadows. 
Teresa of Avila so poignantly speaks of our interior castles. So, how is your interior castle? Have you spruced it up for the holidays? What inner chambers need a renovation? And, how many rooms are there to spare to welcome the stranger? You are the master of your castle, though, no one else. So cultivate your inner house. That is then, how you care for yourself. Surely it is difficult to fight through exhaustion, after a long day, and being emotionally fried; but instead this spiritual struggle is one that emboldens us, and gives us new life breathe.
Truly there is no better time than this first day of Advent (and the conclusion of Thanksgiving in the US) for that reminder from Christ to fight through our sleepiness. The still and quiet season of Advent that entreats us to reflect, and gives way to such heavenly anticipation, where we reflect to ready ourselves for the birth of our beautiful Christ child, leaves us no choice but to be on the lookout. For, it is in this time that we are asked to wait in hope, joy and awe, alongside our Blessed Mother and dear St Joseph.
Watch out! Stay awake! Do not be caught off guard! These are not exhortations of fear, however. They are reminders to us to LIVE, just as God lives in US all; and we really can't be anything BUT awake at this time, if we are sincerely open in our hearts, minds, souls. 
How many in the world though, sleep with their eyes wide open?