The Sunday Project

Indeed, We Are All Blessed and Called…
Solemnity of All Saints |
By Ed Nuñez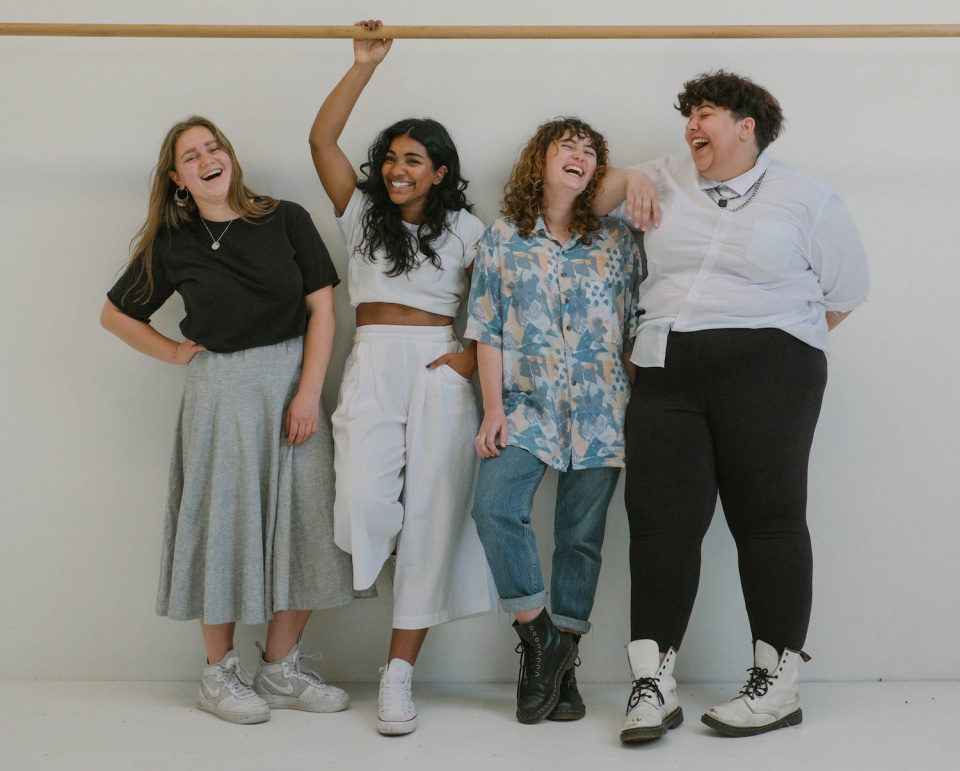 Show this week's readings
Close readings
First Reading
I, John, saw another angel come up from the East, holding the seal of the living God. He cried out in a loud voice to the four angels who were given power to damage the land and the sea, "Do not damage the land or the sea or the trees until we put the seal on the foreheads of the servants of our God." I heard the number of those who had been marked with the seal, one hundred and forty-four thousand marked from every tribe of the children of Israel.
After this I had a vision of a great multitude, which no one could count, from every nation, race, people, and tongue. They stood before the throne and before the Lamb, wearing white robes and holding palm branches in their hands. They cried out in a loud voice: "Salvation comes from our God, who is seated on the throne, and from the Lamb."
All the angels stood around the throne and around the elders and the four living creatures. They prostrated themselves before the throne, worshiped God, and exclaimed: "Amen. Blessing and glory, wisdom and thanksgiving, honor, power, and might be to our God forever and ever. Amen."
Then one of the elders spoke up and said to me, "Who are these wearing white robes, and where did they come from?" I said to him, "My lord, you are the one who knows." He said to me, "These are the ones who have survived the time of great distress; they have washed their robes and made them white in the Blood of the Lamb."
Second Reading
Beloved: See what love the Father has bestowed on us that we may be called the children of God. Yet so we are. The reason the world does not know us is that it did not know him. Beloved, we are God's children now; what we shall be has not yet been revealed. We do know that when it is revealed we shall be like him, for we shall see him as he is. Everyone who has this hope based on him makes himself pure, as he is pure.
Gospel Reading
When Jesus saw the crowds, he went up the mountain, and after he had sat down, his disciples came to him. He began to teach them, saying: "Blessed are the poor in spirit, for theirs is the Kingdom of heaven. Blessed are they who mourn, for they will be comforted. Blessed are the meek, for they will inherit the land. Blessed are they who hunger and thirst for righteousness, for they will be satisfied. Blessed are the merciful, for they will be shown mercy. Blessed are the clean of heart, for they will see God. Blessed are the peacemakers, for they will be called children of God. Blessed are they who are persecuted for the sake of righteousness, for theirs is the Kingdom of heaven. Blessed are you when they insult you and persecute you and utter every kind of evil against you falsely because of me. Rejoice and be glad, for your reward will be great in heaven."
Show this week's readings
Close readings
All Saints Day has always been one of my favorite days of the Church's liturgical year. The day continues to be a way for me to remember and pray with the incredible women and men of the Church who have gone before and continue to advocate and walk with us on the journey.
These days it seems, to me at least, both easy and difficult to find and recognize those "saints" and holy people in our lives. And so, as I've reflected on the readings for this solemnity, I am drawn to some personal experiences lately that have made me reflect more about "holiness" and the saints that are among us.
Let's be honest. These days are exhausting. From the political chaos of a looming divisive election happening in two days to the pandemic that continues to affect all of us, to almost never-ending Zoom meetings and classes, these days are tiring and stressful! And, it's been sometimes really difficult for me as I scroll through Facebook and Twitter or watch the evening news and I see the terrible polarization that exists in our communities. It is here that it is hard for me to see the "saints" around me. And sometimes, it's hard to get out of that funk. 
Yet, a recent 'break up' that I had with someone has taught me so much about myself and recognizing the "saints" in my own life. Fortunately, it was an amicable break-up, and what I've learned since is that this experience has opened myself up to fostering and deepening past relationships and friendships with family, friends, colleagues, and others. It was really a blessing in disguise. Since I've "moved on" from this person, I really have been more attentive to so many people who have been "saints" around me!
On this All Saints Day, as we reflect on these women and men of the Church, we look to them as examples of living "holy" lives and affirm ourselves, too, as beloved children of God. This community of people reminds us that through all the uncertainty that our world is in right now, there are people who have spanned and will continue to span the past, present, and future to whom we can look to and feel supported by in our lives. We do not exist in this world alone!
Wherever you find yourself these days, whether grateful for a new community and relationship you've formed or even overwhelmed by so many things going on, you (Yes, YOU) and all of us are called to holiness and to love. Just like the saints. As Jesus says in the Gospel and John writes in the readings that we hear today, you are "blessed" and called by our loving God. Yes, you are indeed a child of God. Yes, "We are God's children now". Amen! 
During these chaotic times, our world needs saints and holy people now more than ever. Yes, that means you and me and all of us. Just as the saints have showed what it means to be "blessed" and "children of God", let us go and do likewise with a spirit of love and most of all, hope.