The Sunday Project

The Last Will Be First
Twenty-fifth Sunday in Ordinary Time |
By Stephen Eugene Pollmann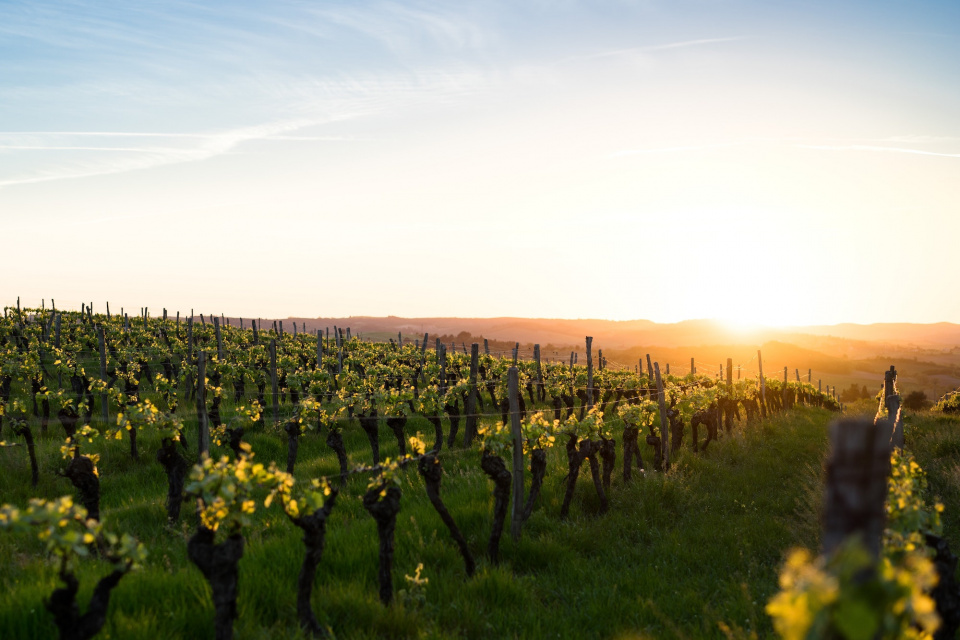 Show this week's readings
Close readings
First Reading
Seek the LORD while he may be found, call him while he is near. Let the scoundrel forsake his way, and the wicked his thoughts; let him turn to the LORD for mercy; to our God, who is generous in forgiving. For my thoughts are not your thoughts, nor are your ways my ways, says the LORD. As high as the heavens are above the earth, so high are my ways above your ways and my thoughts above your thoughts.
Second Reading
Brothers and sisters: Christ will be magnified in my body, whether by life or by death. For to me life is Christ, and death is gain. If I go on living in the flesh, that means fruitful labor for me. And I do not know which I shall choose. I am caught between the two. I long to depart this life and be with Christ, for that is far better. Yet that I remain in the flesh is more necessary for your benefit.
Only, conduct yourselves in a way worthy of the gospel of Christ.
Gospel Reading
Jesus told his disciples this parable: "The kingdom of heaven is like a landowner who went out at dawn to hire laborers for his vineyard. After agreeing with them for the usual daily wage, he sent them into his vineyard. Going out about nine o'clock, the landowner saw others standing idle in the marketplace, and he said to them, 'You too go into my vineyard, and I will give you what is just.' So they went off. And he went out again around noon, and around three o'clock, and did likewise. Going out about five o'clock, the landowner found others standing around, and said to them, 'Why do you stand here idle all day?' They answered, 'Because no one has hired us.' He said to them, 'You too go into my vineyard.' When it was evening the owner of the vineyard said to his foreman, 'Summon the laborers and give them their pay, beginning with the last and ending with the first.' When those who had started about five o'clock came, each received the usual daily wage. So when the first came, they thought that they would receive more, but each of them also got the usual wage. And on receiving it they grumbled against the landowner, saying, 'These last ones worked only one hour, and you have made them equal to us, who bore the day's burden and the heat.' He said to one of them in reply, 'My friend, I am not cheating you. Did you not agree with me for the usual daily wage? Take what is yours and go. What if I wish to give this last one the same as you? Or am I not free to do as I wish with my own money? Are you envious because I am generous?' Thus, the last will be first, and the first will be last."
Show this week's readings
Close readings
At present, we find ourselves daily coming face-to-face with a reality that is too frequently unjust and cruel. All of us are capable of recognizing the perils of the world; consequently, the most prudent and well-equipped among us toil in good faith to ward off these dangers. However, although self-preservation in the face of tribulation may be a respectable pursuit, today's gospel reminds us that only by setting our ego aside can we recognize the grace, charity and justice present in God's plans.
Jesus presents us with a parable that places us in the role of a day laborer. Having set out early in the morning and earned an honest day's wages, the parable then introduces two other groups of laborers who received the same wages for measurably less labor. Indignation arises, and the earliest employed laborers are pushed to question the intentions of their employer – furthermore, the laborers' dignity and the value of their services are brought into examination, as well.
Injured pride and exasperation aside, the landowner intervenes to remind the disgruntled laborers that they received precisely what they were promised. What's more striking is the observation that the laborers' frustration is being inappropriately weaponized in their efforts to criticize the employer's generosity.
Placing ourselves in the shoes of the disillusioned laborers, it's easy to empathize with the idea of being short-changed or treated unfairly. However, this parable challenges us to look at the situation differently: not with our own needs and desires placed at the forefront, but rather those of our neighbors. By removing one's ego from the equation, the grander scheme comes into focus: all of the laborers were able to acquire meaningful work and take home the promised compensation of a day's wages. Similarly, the facts of this circumstance can be applied to our personal relationships, both with God and others in our community. Though inherently unworthy, we receive the promise of enduring love and salvation through Christ; and accordingly, we ought not to feel ashamed as benefactors of God's generosity, nor should we shame others for receiving similar graces. As today's psalm reminds us, "the Lord is good to all and compassionate toward all his works," as well as "just in all his ways," (PS 145: 8-9, 17-18). Let us not resent the happy occasion when our neighbors endeavor to draw nearer to Christ, regardless of the hour, and are rewarded generously for their efforts. Instead, let us celebrate the fulfillment of God's goodness wherever we can, united as a community that embraces compassion and upholds the dignity of all.