The Sunday Project

Let's switch the lights on!
Fifth Sunday in Ordinary Time |
By Quan, V&F Community Member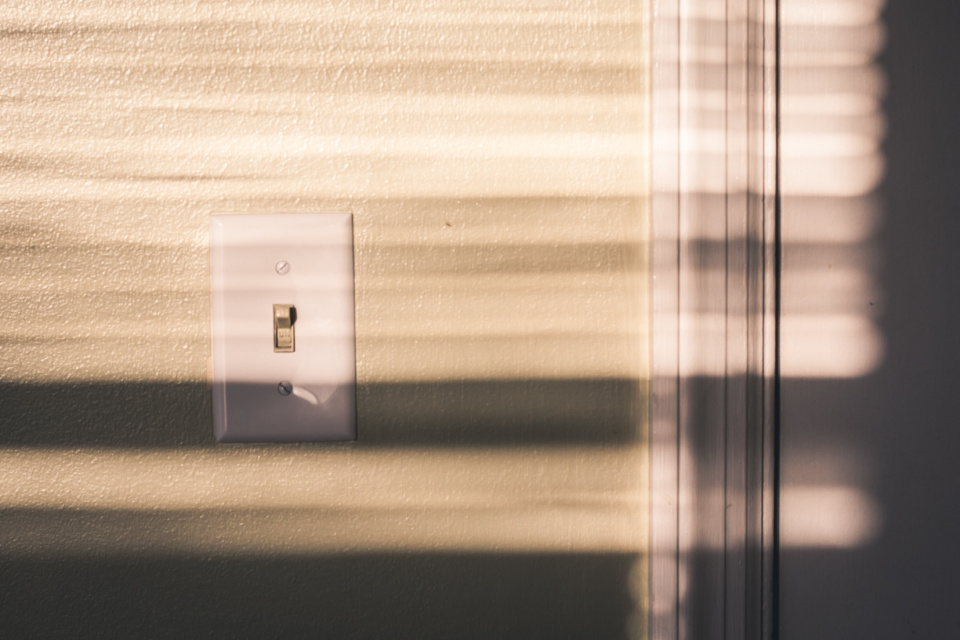 Show this week's readings
Close readings
First Reading
Is it not to share your bread with the hungry, and bring the homeless poor into your house; when you see the naked, to cover him, and not to hide yourself from your own flesh? Then shall your light break forth like the dawn, and your healing shall spring up speedily; your righteousness shall go before you, the glory of the LORD shall be your rear guard. Then you shall call, and the LORD will answer; you shall cry, and he will say, Here I am. "If you take away from the midst of you the yoke, the pointing of the finger, and speaking wickedness, if you pour yourself out for the hungry and satisfy the desire of the afflicted, then shall your light rise in the darkness and your gloom be as the noonday.
Second Reading
When I came to you, brethren, I did not come proclaiming to you the testimony of God in lofty words or wisdom. For I decided to know nothing among you except Jesus Christ and him crucified. And I was with you in weakness and in much fear and trembling; and my speech and my message were not in plausible words of wisdom, but in demonstration of the Spirit and of power, that your faith might not rest in the wisdom of men but in the power of God.
Gospel Reading
"You are the salt of the earth; but if salt has lost its taste, how shall its saltness be restored? It is no longer good for anything except to be thrown out and trodden under foot by men. "You are the light of the world. A city set on a hill cannot be hid. Nor do men light a lamp and put it under a bushel, but on a stand, and it gives light to all in the house. Let your light so shine before men, that they may see your good works and give glory to your Father who is in heaven.
Show this week's readings
Close readings
I have recently moved from Tacoma, a city in Washington State, to Chinle, lying in the heart of the Navajo Nation in the mountainous region of Arizona, for my new job at the hospital pharmacy for Native Americans. Relocation was tough since Chinle is very rural, and it would take me two hours to get to the nearest city to shop at a department store. Nevertheless, I really love being here in the Navajo Reservation: the scenic drive, the warm welcome of my coworkers, the fascinating facts of a new culture, the proud sense knowing I'm making a difference for my patients. Yet, in ordinary daily life here, I have been invisible, or rather I have been trying my best to be invisible to others.
Let me explain. Our community here is very rural and poor, and, indeed, the unemployment rate is high. Many are seen at the only grocery store in town to beg for cash or to ask for a ride to the nearest city. Many are homeless still, and many are struggling with drug and alcohol addiction. My coworkers have warned me about staying safe when getting around the reservation, so I heed their advice and basically turn my eyes away when these things happen, even though some of these requests could be a very genuine need of my help. I'm sure many of us can relate to this experience, in metropolitan cities or rural towns alike: to ensure our own safety and comfort, we tend to keep it to ourselves and stay invisible to others' needs. Even so, does it have to be this way?
About two weeks ago, as I finished my work and started to walk home from work, I donned my rainbow beanie on and walked out in the freezing weather. Then a young Navajo man approached me asking about the time. At first, I was tense, but I did answer his question and was about to keep walking when he asked me another question, this time asking where I was from. To tell the truth, at that time I thought to myself this could be trouble, since I walked to work that day and thus didn't have the barrier of my car to shield me from this guy. I replied to his questions and asked some questions about him in return, all while figuring out in my head an escape route if things were going wrong. However, to my surprise, he asked me if I knew any Navajo words yet and then taught me to say hello and goodbye in Navajo (which I still can't pronounce correctly…). I was a little baffled by the behavior of this young man, because for all I knew, he could try to ask me for money or a ride to somewhere. Yet somehow this wasn't why he started talking to me.
As I tried to end our talk, he asked me if he could accompany me to my home, which meant walking with me for the next 15 minutes. Reluctantly I agreed, although I hadn't figured out the reason why he wanted to continue this strange encounter. While walking, he revealed to me that he was a student at the technical college in the reservation, and he was waiting for his mother who worked at the hospital. In his early 20s, he seemed honest when he told me that he wanted to be an EMT, and he went on about his plan of moving to the city, starting his independent life, etc. I thought to myself: maybe he needed someone who could listen; then, I decided that I'd lend him an ear. When we arrived at my apartment, as he still had things to say to me, and as he still had to wait for another 2 hours for his mother, I was kinda inviting him in for something to eat, hoping that maybe this was the reason why he had been following me.
It was only in the comfort of my home that I could fully realize the reason that he wanted to talk to me: he frequently talked about how people complimented his good manners, how he befriended with many girls, and how he understood girls well. Just as I was about to ask the question, he turned to me and said: "How did you get people to accept you for who you are? I mean, your beanie…". The question stopped short, but the meaning was clear. Then he went on telling me stories about him liking both guys and girls; about his crush for his best guy friend; about how he had a fight with the best friend, leaving him with a skull fracture, resulting in half of his face being numb and his right hearing being impaired; about his current secret relationship with an older man; and about how hard it was for him to hide his sexuality from his family. The conversation continued, over a simple dinner of my pre-made sandwiches, with one mainly telling and one attentively listening. Then it was time for him to go meet his mother. I sent him on his way, telling him that I would be around to listen if he needed someone to talk to. And then I went back inside, donning my rainbow beanie on and taking the trash out. What a beautiful evening, I mumbled to myself as I looked up to the starry sky above.
Now as I think about that night, my rainbow beanie was the reason for our encounter. It switched the lights on, and I was visible, especially to this young man who needed someone to listen to his struggle. Helping others while minding our own safety could be a tricky business, and the rule usually is only help when it's safe to do so. However, being visible to others doesn't have to be that difficult. It only takes a small gesture: a rainbow symbol where you work, a safe zone sticker on the door, an acknowledging smile, a simple hello – all of these can turn our lights on and make us visible to one another, for if only we understand how dark and cold somebody's world can be.
Although the encounter that evening probably did little to improve the young man's situation, it did have an impact on me: I found myself wearing the rainbow beanie more often to keep me warm, stylish, and, most importantly, visible.