The Sunday Project

No Such Thing!
Twenty-second Sunday in Ordinary Time |
By Joey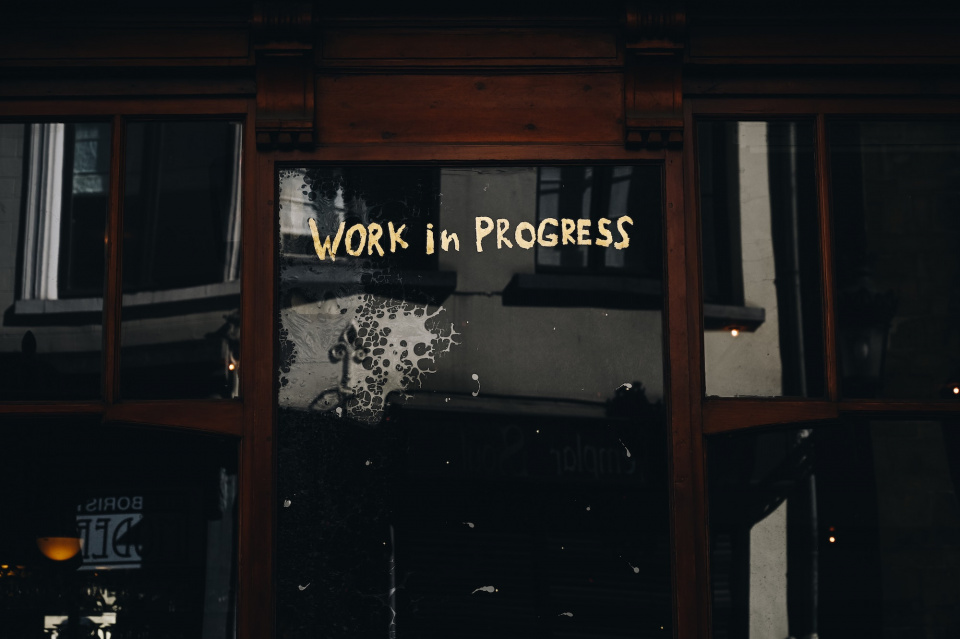 Show this week's readings
Close readings
First Reading
You duped me, O LORD, and I let myself be duped; you were too strong for me, and you triumphed. All the day I am an object of laughter; everyone mocks me.
Whenever I speak, I must cry out, violence and outrage is my message; the word of the LORD has brought me derision and reproach all the day.
I say to myself, I will not mention him, I will speak in his name no more. But then it becomes like fire burning in my heart, imprisoned in my bones; I grow weary holding it in, I cannot endure it.
Second Reading
I urge you, brothers and sisters, by the mercies of God, to offer your bodies as a living sacrifice, holy and pleasing to God, your spiritual worship. Do not conform yourselves to this age but be transformed by the renewal of your mind, that you may discern what is the will of God, what is good and pleasing and perfect.
Gospel Reading
Jesus began to show his disciples that he must go to Jerusalem and suffer greatly from the elders, the chief priests, and the scribes, and be killed and on the third day be raised. Then Peter took Jesus aside and began to rebuke him, "God forbid, Lord! No such thing shall ever happen to you." He turned and said to Peter, "Get behind me, Satan! You are an obstacle to me. You are thinking not as God does, but as human beings do."
Then Jesus said to his disciples, "Whoever wishes to come after me must deny himself, take up his cross, and follow me. For whoever wishes to save his life will lose it, but whoever loses his life for my sake will find it. What profit would there be for one to gain the whole world and forfeit his life? Or what can one give in exchange for his life? For the Son of Man will come with his angels in his Father's glory, and then he will repay all according to his conduct."
Show this week's readings
Close readings
By the point we have reached today in the Gospel of Matthew, Jesus has already warned his disciples that he brings a sword, that persecution will come upon them, that they will be hated by all, and even that they must take up their cross. Peter seems to have remained unfazed by all this, perhaps unsure he understands, but unwilling to complain. Today, Jesus draws back the veil and gives his disciples a glimpse of the the mind of God, revealed in his coming Passion. Finally, Peter is given to understand something of the real nature of discipleship and the true cost of being a follower of Christ, and like any human confronted with a vision of God, recoils in horror - "No such thing!"
I long thought I understood something of the cross. For the first twenty-six years of my life, it was the language I used to try to make sense of my sexuality. I wrestled with the suspicion that somehow I was broken beyond repair, with my fear of dying alone and lonely, my worries about never finding somewhere I truly belonged - surely these sufferings were too great to be anything but the cross, but the connection was vague. Like Peter, I didn't really understand, and so I didn't question.
I cannot say that I now grasp the true meaning of discipleship, but I can point to a gradual shift in understanding. One moment in particular is indelibly etched in my memory.
It happened some time after I had somehow stumbled my way into embracing my sexuality. I was still reeling from seeing so many structures I had poured myself into crumble into dust at my feet. Over the years I had made my home within a community of conservative Catholics, and I took pride in my reputation as an irreproachable loyalist, an inspiration to many. Now, I wondered how quickly I could make a new life for myself among more progressive voices. How many bridges could I burn, how many friends could I cut off? Did I even have to stay Catholic? 
One afternoon I was meditating on the healing of the possessed Gerasene man, and with a lurch, I realized I too was being asked to stay, to be a witness to grace. I found myself alone in a chapel, sobbing uncontrollably as I saw the pain, the loss, the utter shame that waited for me. What would it cost me to inhabit a place I myself had only ever been able to see shame and death? 
Now, like Peter, I still find myself pleading with God: "No such thing!" I hesitate to invite those I love to see the way I am being healed, defensive and wary when I do. The way of being Catholic I was so used to gave me so much - my livelihood, my time as a religious, my good name, the safety I had in navigating my relationships, and the scraps of belonging I worked so hard to get. At the end of the day, I am afraid to give up this little world...
Yes, I am terrified at the faintest glimpse of the real cost of discipleship. But God is exquisitely tender and patient and understands the weakness of my flesh, and recently I have found myself for the first time in my life given to see something of the joy that lies ahead - a fuller understanding of love, a gift not just for me, but for the whole church! Day by day I see more clearly the goodness of the news I have been given, how much Love is nurturing those parts of me I thought long destined for the grave. 
Who can say if I will be an object of laughter, mockery, derision, and reproach? Who can say if I will suffer greatly at the hands of my leaders in the faith? Whatever comes, the One who calls me is faithful. May I be given grace to take up my cross and follow Christ, who cannot but make good on his promise that in so doing I will find myself made finally, undeniably alive.