The Sunday Project

The Queer Catholic Vocation to Holiness
Third Sunday in Ordinary Time |
By C.C.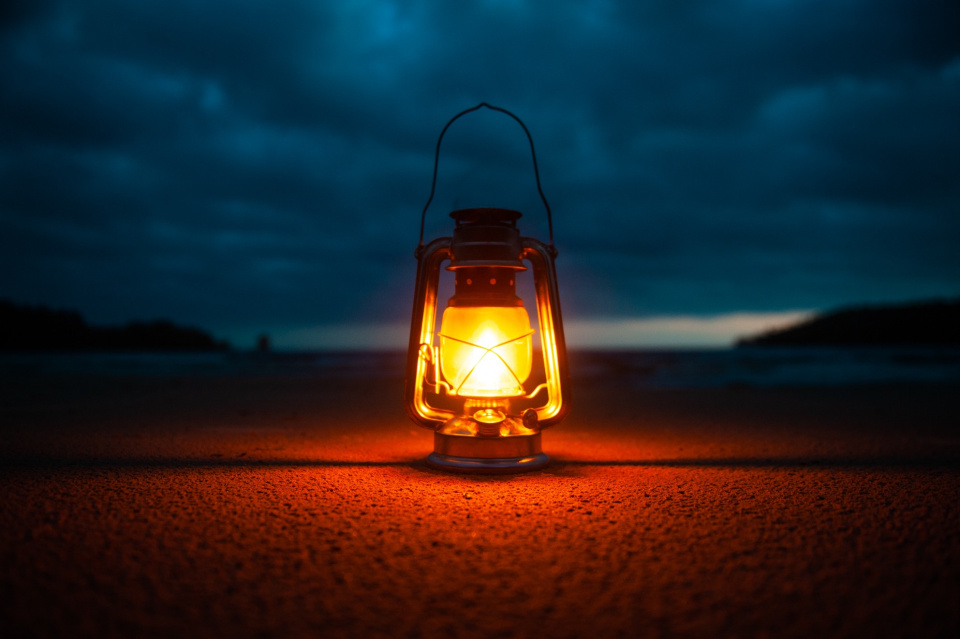 My heart was racing, and I felt nauseous. Just say it. Sister will be so happy to hear this! She will be so excited to hear that I have a vocation. 
I was 13 years old and in 7th grade at a Catholic school, and it was a coming-out of a different kind. Sister Maria Thomas, a 28 year old habited Dominican sister, was my teacher in my religion class. Not only was Sister Maria Thomas a brilliant and kind teacher, but her joy was also infectious, her laughter warm and inviting, and the way she talked about God was youthful, hopeful, and refreshing. Perhaps the most captivating thing that Sister talked about was her own vocation. She made being a nun sound like the most beautiful adventure, an adventure that I too was called to go on. Sister would retell the story of the calling of the Apostles from today's Gospel with such reverence, urging my pre-teen classmates and I that, we, too, had some kind of vocation straight from the mind of God. She would often remind us that the words, "Come after me, and I will make you fishers of men" were words that were meant for us in a particular and unique way according to the plan which God created for us. 
With my heart beating out of my chest and through nervous stuttering, I told Sister Maria Thomas that I thought I had a vocation to the religious life. Just as I thought, she was overjoyed, gave me words of encouragement and advice, and gave me the biggest and most maternal hug.  
As I moved on from my Catholic middle school to a public high school, I stayed engaged in the Church as I continued to move through the world expecting that, at the age of 18, I would enter a Dominican convent, eventually earn a white habit and a black veil, and get to change my name to the name of my favorite saints. I attended youth group, read theology books, and had a tight circle of Catholic friends. I attended daily mass as much as possible and collected all the 99¢ saint medals from the local Catholic book store. However, as I started dating, the idea of a vocation to religious life began to slip into the background of the rest of my life of friends, high school sports, and boyfriends. Instead of entering the convent right after my high school graduation as I previously planned, I enrolled at a Catholic college where I would study theology and ministry, and discover my vocation to lay ministry. In my theology and ministry courses, I would first hear some of the most beautiful words the Church has to say about vocation from the Vatican II document, Lumen Gentium: "Therefore in the Church, everyone whether belonging to the hierarchy, or being cared for by it, is called to holiness...Thus it is evident to everyone, that all the faithful of Christ of whatever rank or status, are called to the fullness of the Christian life and to the perfection of charity" (Lumen Gentium, 39-40). 
I sometimes wondered why my life took the turn that it did, and often asked myself, "What happened?" in regards to my now dormant vocation to religious life. However, I pursued my vocation to holiness through studying for lay ministry in the Church. In my last year of college, I would get engaged to a Catholic guy I dated since my junior year of high school, enroll in a graduate program for Catholic ministry, and consider, for the most part, for the work of answering the call from God to be largely completed. It looked like I had reached the "finish line" of vocational discernment. 
Today, I am very far from the words I spoke to Sr. Maria Thomas about the vocation I thought I had. I am doctoral student studying theology. I never married the Catholic guy from high school. Instead, I find myself in love with my partner, a woman, facing an uncertain future about the work I will do for the Church because of my sexual orientation and relationship. However, I still am, always was, and will be forever, called to holiness, regardless of my sexual orientation.
Before I came out to myself and the people closest to me, and before I started dating my partner, the Church which was once a space in which I moved with ease. I had no trouble believing that the familiar feeling of my knee hitting the ground in genuflection, the smell of extinguished candles before a side altar, and the language of theology, prayer, and liturgy were all things that felt, smelled, and sounded like being home. However, the journey of realizing and naming my queerness amidst a Church that acts like it wishes I were dead has been one that has been dark, painful, challenging, and exhausting. For me and many other queer Catholics, there have been many moments of feeling like an outcast in the place that I used to call home. There was a period of time where I asked myself, "Are those words, 'Come, follow me,' still meant for me as a queer Catholic? In all those years ago, did Sr. Maria Thomas really mean that I would be called to a vocation, even though I would eventually find myself to not be straight? What does the Church's universal call to holiness even look like for someone who isn't able to be out while studying and doing ministry for the Church?
In the past few years of my life as a young adult, I've been trying to make sense of this question amidst all the changes in my life surrounding my own vocation. I might never be fully able to understand the paths that the Holy Spirit has led me on. However, a hint of an answer to this question of what I am called to now as a queer Catholic lies in the beginning of this week's gospel. The prophecy which Jesus fulfills by dwelling in Capernaum shapes what I have experienced as elements of a queer Catholic's vocation to holiness: "the people who sit in darkness have seen a great light, on those dwelling in a land overshadowed by death light has arisen." 
In sitting in the darkness of the closet while trying to move forward towards my future in the Church, there have been people who have shown me a great light. Even while not being able to be fully out in my doctoral program, God has been generous in the people he has placed in my path who have helped me look towards the light that has arisen, what life looks like with the light shining in on all of my life, especially my queerness. I have seen this light in meeting other queer Catholics for the first time, who have reminded me that the prophecies of Isaiah was originally written for an oppressed and distressed community, in other words, our LGBTQIA+ community, especially within the Church. I have seen this light in allies, who have supported me and encouraged me to stay in the Church, be resilient, and continue serving God's people through my vocation to further studies and ministry. I have seen this light from those who have gone before us, from the legacy of the LGBTQIA+ community that I am just beginning to discover. I have seen this light crack through the windows and doors of the Church herself, from people who minister to our community and advocate for the Church to allow us to be who God has created us to be. I have seen this light in my partner, who mirrors God's love to me, and herself is "a breath of the might of God" (Wisdom 7:25), resilient and kind as we try our best to accompany one another towards holiness. And, when the time is right, I can shine this light for others in a public way, as God calls me to strive towards holiness in the responsibility of passing on the light I have received.
What is this light? As queer Catholics, this light that we can give to one another is the light of hope, the message of the radical, all-encompassing love of God. This radical love is one that breaks into our world and becomes one of us: Jesus Christ. Love himself has become one of us so that we can share in this love and bring forth the reign of God through the way in which we live out our more specific, individual calls to holiness. 
This light is the hope of the Resurrection, in which Jesus defeats the death of sin, hate, division, and separation. Though the world may try to separate our community from that Love through discrimination, firing us, estranging us from our families, deliberate misunderstanding, ignorance, and violence, Light has the last word: 
"What will separate us from the love of Christ? Will anguish, or distress, or persecution, or famine, or nakedness, or peril, or the sword? As it is written: "For your sake we are being slain all the day; we are looked upon as sheep to be slaughtered." No, in all these things we conquer overwhelmingly through him who loved us. For I am convinced that neither death, nor life, nor angels, nor principalities, nor present things, nor future things, nor powers, nor height, nor depth, nor any other creature will be able to separate us from the love of God in Christ Jesus our Lord." (Romans 8:35-39). 
We are all called to holiness as Catholics, but I believe as queer Catholics, we are called to the holiness of light, to let nothing and no one be separated from Love, to shine on our community, which sits in darkness within the Church.