The Sunday Project

Returning with Your Whole Heart
Ash Wednesday |
By Eilis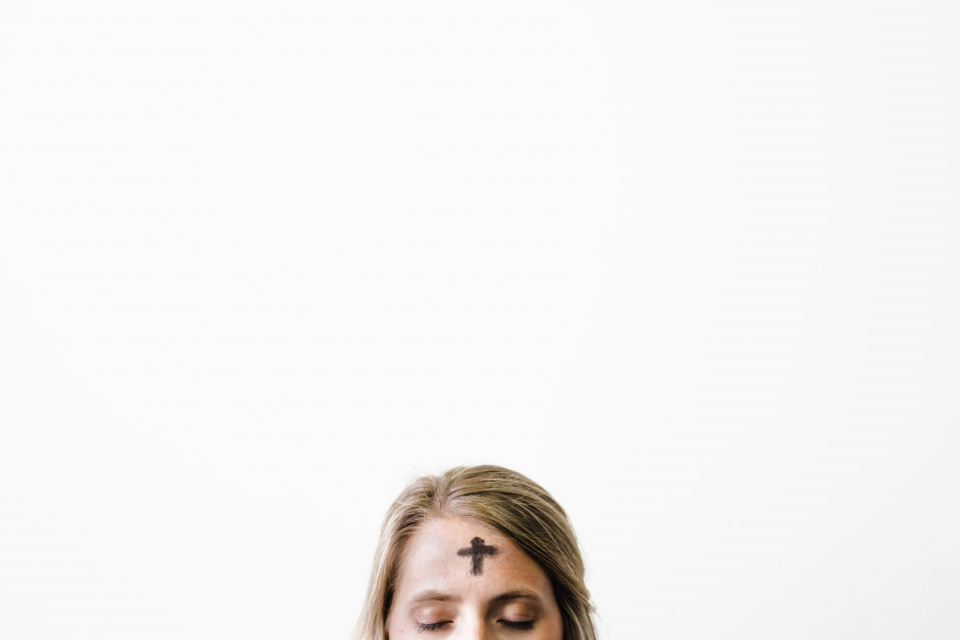 Show this week's readings
Close readings
First Reading
"Yet even now," says the LORD, "return to me with all your heart, with fasting, with weeping, and with mourning; and rend your hearts and not your garments." Return to the LORD, your God, for he is gracious and merciful, slow to anger, and abounding in steadfast love, and repents of evil. Who knows whether he will not turn and repent, and leave a blessing behind him, a cereal offering and a drink offering for the LORD, your God? Blow the trumpet in Zion; sanctify a fast; call a solemn assembly; gather the people. Sanctify the congregation; assemble the elders; gather the children, even nursing infants. Let the bridegroom leave his room, and the bride her chamber. Between the vestibule and the altar let the priests, the ministers of the LORD, weep and say, "Spare thy people, O LORD, and make not thy heritage a reproach, a byword among the nations. Why should they say among the peoples, `Where is their God?'" Then the LORD became jealous for his land, and had pity on his people.
Second Reading
So we are ambassadors for Christ, God making his appeal through us. We beseech you on behalf of Christ, be reconciled to God. For our sake he made him to be sin who knew no sin, so that in him we might become the righteousness of God. Working together with him, then, we entreat you not to accept the grace of God in vain. For he says, "At the acceptable time I have listened to you, and helped you on the day of salvation." Behold, now is the acceptable time; behold, now is the day of salvation.
Gospel Reading
"Beware of practicing your piety before men in order to be seen by them; for then you will have no reward from your Father who is in heaven. "Thus, when you give alms, sound no trumpet before you, as the hypocrites do in the synagogues and in the streets, that they may be praised by men. Truly, I say to you, they have received their reward. But when you give alms, do not let your left hand know what your right hand is doing, so that your alms may be in secret; and your Father who sees in secret will reward you. "And when you pray, you must not be like the hypocrites; for they love to stand and pray in the synagogues and at the street corners, that they may be seen by men. Truly, I say to you, they have received their reward. But when you pray, go into your room and shut the door and pray to your Father who is in secret; and your Father who sees in secret will reward you. "And when you fast, do not look dismal, like the hypocrites, for they disfigure their faces that their fasting may be seen by men. Truly, I say to you, they have received their reward. But when you fast, anoint your head and wash your face, that your fasting may not be seen by men but by your Father who is in secret; and your Father who sees in secret will reward you.
Show this week's readings
Close readings
Earlier this month, I had the opportunity to attend a racial justice workshop sponsored by ACTION, a faith-based organizing collaborative in my hometown. The presenter began his keynote speech asking us if we believed racism would end in our lifetime. Out of a room filled with more than 150 people representing nearly every denomination in the county, only a handful of people raised their hands. The rest of us looked at each other with sadness and shame. He then challenged us to believe that racism can and will end in our lifetime. "We must center ourselves in our shared humanity," he said before asking us, "What will it look like to have a return to humanity?"
I immediately thought about today's first reading from the Prophet Joel. In it, Jesus implores us to "Return to me with your whole heart." I so believe that this returning is, for us as Christians, the first step in centering ourselves in our shared humanity—to promoting a world in which we are rooted in the One in whom we live and move and have our being.
But, how do we do this in a world that is divided by racism? Or, in a church that is divided by homophobia and a growing alienation between traditional and progressive? Do we believe that we can come together to end the hatred and exclusion? We must return, with our whole hearts, to the very foundations of our faith. We must look to Jesus and the way in which he ministered and shared life with all people.
How can this turn into a Lenten practice? Isn't Lent a time to give up chocolate or peanut butter or coffee or TV? (Or, maybe I'm just stuck in high school when my friends and I competed with who could give up the best variety of candy). I believe that Lent isn't so much about a "giving up" for the sake of "denying ourselves," but rather a "giving up" so that we can draw closer to Christ. It is in this respect that I find Jesus' teaching to "rend our hearts, not our garments" to be the best starting point. It reminds us that true transformation can only take place if we allow our hearts to be broken open, changed, and put back together. And, I firmly believe that this can only happen in community.
Why start this during Lent? If we look to Jesus' journey during these 40 days, we know that he did not give something up only to count down the days until he could find an Easter basket with the biggest chocolate Easter bunny. No, during these 40 days, Jesus withdrew to the desert to pray and prepare for the next step of his journey. We are invited to set aside this period to draw closer to Jesus and walk with him. We are invited to return to God with our whole hearts. We are invited to go to our inner room and pray. This transformation is both personal and powerful, but it must also push us beyond ourselves and into the world we inhabit. We must ask ourselves, "How can our personal transformation change the way we live?" Maybe it will bring us closer to people in our community or free us to walk with and/or speak up for those excluded by our churches and schools. 
I think for me, personally, no amount of inner transformation takes away the fear being the only voice speaking for the excluded or challenging others to return to our shared humanity. I wonder if there is some sign to let me know if there are others who will join my fight to create a more inclusive and welcoming world. Sr. Simone Campbell suggests that today, of all days, and by the very nature of the smudge of ashes on our foreheads, we know who "stands with us and shares our commitment" (Sr. Simone Campbell, Catholic Women Preach, 2017). This year, I will try to take this sign of our shared commitment seriously and invite others to actively join in my commitment to transformation. It is by this sign of communal commitment to this journey with Jesus that we are reminded of our responsibility of being the presence of Christ in our world. 
On this Ash Wednesday, may we embark on a Lenten journey that builds relationships, returns to the God who is Love, and cares for those excluded and marginalized by gender, sexuality, socio-economic status, immigration, and every other type of wall. May we remember that we are on this journey together and renew our commitment to living out of our shared humanity.