The Sunday Project

Sit. Breathe. Listen.
Twenty-seventh Sunday in Ordinary Time |
By T. J. Walter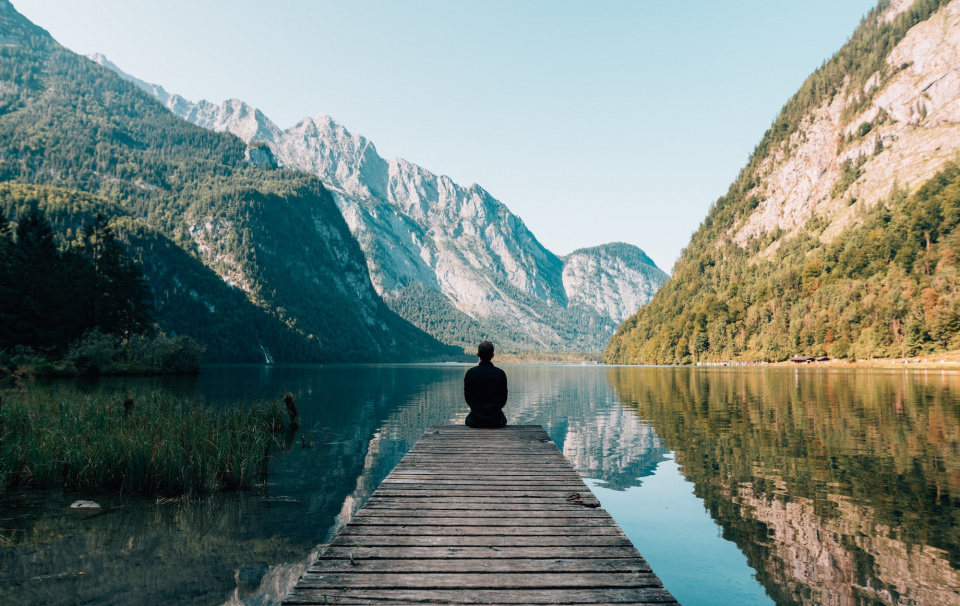 Show this week's readings
Close readings
First Reading
Let me now sing of my friend, my friend's song concerning his vineyard. My friend had a vineyard on a fertile hillside; he spaded it, cleared it of stones, and planted the choicest vines; within it he built a watchtower, and hewed out a wine press. Then he looked for the crop of grapes, but what it yielded was wild grapes.
Now, inhabitants of Jerusalem and people of Judah, judge between me and my vineyard: What more was there to do for my vineyard that I had not done? Why, when I looked for the crop of grapes, did it bring forth wild grapes? Now, I will let you know what I mean to do with my vineyard: take away its hedge, give it to grazing, break through its wall, let it be trampled! Yes, I will make it a ruin: it shall not be pruned or hoed, but overgrown with thorns and briers; I will command the clouds not to send rain upon it. The vineyard of the LORD of hosts is the house of Israel, and the people of Judah are his cherished plant; he looked for judgment, but see, bloodshed! for justice, but hark, the outcry!
Second Reading
Brothers and sisters:
Have no anxiety at all, but in everything,
by prayer and petition, with thanksgiving,
make your requests known to God.
Then the peace of God that surpasses all understanding
will guard your hearts and minds in Christ Jesus.
Finally, brothers and sisters,
whatever is true, whatever is honorable,
whatever is just, whatever is pure,
whatever is lovely, whatever is gracious,
if there is any excellence
and if there is anything worthy of praise,
think about these things.
Keep on doing what you have learned and received
and heard and seen in me.
Then the God of peace will be with you.
Gospel Reading
Jesus said to the chief priests and the elders of the people: "Hear another parable. There was a landowner who planted a vineyard, put a hedge around it, dug a wine press in it, and built a tower. Then he leased it to tenants and went on a journey. When vintage time drew near, he sent his servants to the tenants to obtain his produce. But the tenants seized the servants and one they beat, another they killed, and a third they stoned. Again he sent other servants, more numerous than the first ones, but they treated them in the same way. Finally, he sent his son to them, thinking, 'They will respect my son.' But when the tenants saw the son, they said to one another, 'This is the heir. Come, let us kill him and acquire his inheritance.' They seized him, threw him out of the vineyard, and killed him. What will the owner of the vineyard do to those tenants when he comes?" They answered him, "He will put those wretched men to a wretched death and lease his vineyard to other tenants who will give him the produce at the proper times." Jesus said to them, "Did you never read in the Scriptures: The stone that the builders rejected has become the cornerstone; by the Lord has this been done, and it is wonderful in our eyes? Therefore, I say to you, the kingdom of God will be taken away from you and given to a people that will produce its fruit."
Show this week's readings
Close readings
When attempting to meditate, sit upright in a chair, close your eyes, feel gravity on your feet, and breathe. Then, travel the dark, narrow, and winding staircase to the bottom of your heart. You will find a door, and you may have to knock. If allowed entry, glide through the door frame, and you will see a chair. Sit upright in the chair, close your eyes, feel gravity on your feet, and listen. 
The journey inward is simple, yet so many resist the offered exercise as they perceive their disarray of thoughts and emotions. Meditation is a practice which could bring about powerful insights, faith clarity, and spiritual depth. Though, as I learned from a high school pole vault coach, "practice does not make perfect; repetition brings retention." I have only managed to integrate regular meditation into my life through scheduled routines and personal accountability, yet the Divine sends many servants to connect the tenants to Them. I've sat in countless spiritual direction meetings listening to mentors list prayers, practices, devotions, and acts of service as means towards unity with God. How often I have thrown these lists in with the laundry to live life "under the spiritual radar"- only to ping when in crisis. 
"The vineyard of the Lord is the house of Israel." 
I will change the script slightly and substitute "house of Israel" to "every individual." God has chosen each soul to plant Their vines of Truth, Their hedge of Protection, and every other metaphor embedded into these scriptures. We are the vineyard into which God has devoted so much time and love. Yet, we are also the unruly and sometimes violent tenants. The Divine sends many signs and wonders each day- in smiles, through flowers, at stoplights even. To notice these graces, we must move beyond our daily egos to have the humility of simply listening to Their call. 
If my life has been the gift of work in a vineyard, I ought to listen to how God has communicated Their lessons. Whether that has been through Eucharistic Adoration, breathing in salty ocean air, or laughing among peers, today, I choose to hear what has been offered to me. In times of great mental distress, heart-wrecking grief, or that deep-seated loneliness, I must be careful not to fall into self-destructive behaviors or thoughts. Apathy, aggression, self-hate, and many others act only as weapons I could use against the servants, the Savior, and ultimately, the self. 
On the contrary, meditation allows one to dip below their humanity to touch their soul connection with God. I believe it is through these intimate moments, we come to recognize just how close the Divine has been the entire time. On our descent into our heart, we may recognize a second chair; truly, the Planter may have never left the vineyard at all.