The Sunday Project

When Others Get Into Heaven First
Twenty-sixth Sunday in Ordinary Time |
By Patrick Flores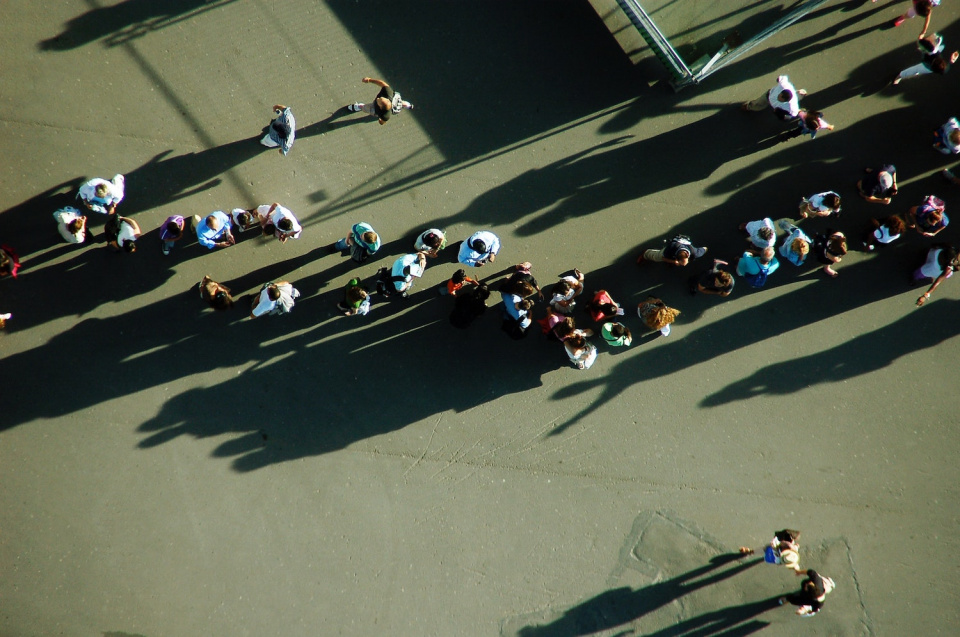 Show this week's readings
Close readings
First Reading
Thus says the LORD: You say, "The LORD's way is not fair!" Hear now, house of Israel: Is it my way that is unfair, or rather, are not your ways unfair? When someone virtuous turns away from virtue to commit iniquity, and dies, it is because of the iniquity he committed that he must die. But if he turns from the wickedness he has committed, he does what is right and just, he shall preserve his life; since he has turned away from all the sins that he has committed, he shall surely live, he shall not die.
Second Reading
Brothers and sisters: If there is any encouragement in Christ, any solace in love, any participation in the Spirit, any compassion and mercy, complete my joy by being of the same mind, with the same love, united in heart, thinking one thing. Do nothing out of selfishness or out of vainglory; rather, humbly regard others as more important than yourselves, each looking out not for his own interests, but also for those of others.
Have in you the same attitude that is also in Christ Jesus, Who, though he was in the form of God, did not regard equality with God something to be grasped. Rather, he emptied himself, taking the form of a slave, coming in human likeness; and found human in appearance, he humbled himself, becoming obedient to the point of death, even death on a cross. Because of this, God greatly exalted him and bestowed on him the name which is above every name, that at the name of Jesus every knee should bend, of those in heaven and on earth and under the earth, and every tongue confess that Jesus Christ is Lord, to the glory of God the Father.
Gospel Reading
Jesus said to the chief priests and elders of the people: "What is your opinion? A man had two sons. He came to the first and said, 'Son, go out and work in the vineyard today.' He said in reply, 'I will not, ' but afterwards changed his mind and went. The man came to the other son and gave the same order. He said in reply, 'Yes, sir, 'but did not go. Which of the two did his father's will?" They answered, "The first." Jesus said to them, "Amen, I say to you, tax collectors and prostitutes are entering the kingdom of God before you. When John came to you in the way of righteousness, you did not believe him; but tax collectors and prostitutes did. Yet even when you saw that, you did not later change your minds and believe him."
Show this week's readings
Close readings
Maybe it's that good old fashioned Catholic Guilt™ but it's not hard for me to imagine Jesus saying to me, "Tax collectors and prostitutes are entering the kingdom God before you." Not even in a catty way. Just transparently, without sugar-coating it, letting me know where I stand. 
I know there's so much of our faith I'm not good at. And not just the fluffy stuff like being into Therese of Lisieux or wanting to shake Father's hand after Mass. I'm talking about the fundamentals. I don't want to go to Mass anymore. Anger, frustration, and cynicism have increasingly become less of a mood and more of a personality trait. I can't remember the last time I gave someone looked down upon in society my attention.
So yeah, if I'm honest, it's not hard to imagine how others are doing better than me.
The Catholic Church has a stubborn insistence on claiming not just the truth, but the fullness of the truth in its teachings. It strikes me now that even if only partially true as it awaits fulfillment in how it treats queer people and women, such an assertion bears an enormous responsibility. It is, as Jesus alludes to, like being told to go out in the field to work and replying, "yes sir," and staying right where you are. The truth - that we are given to each other with the command to care for the least of us as carefully as the greatest, and that will be the measure of how we truly love God - is a field guide to the world. It is a mandate to do God's work.
And yet, my how I fall short. Even in my progressive values I am a sham. I talk a big game on Twitter but when no one is looking what am I actually doing to bring progress to the world? The internet is a real place - Vine & Fig is a living testament to that. But when it comes to the people all around me day to day, where is my activism there? It feels hollow, truth be told. 
Yes sir, I'll go work in the field! And yet here I am.
So I don't mind tax collectors and prostitutes getting in before me. It adds up. They're people who aren't afraid to own who they are and what their lives are really like. And then there's me. I like that heaven is an authentic place. A space where belief and faith and virtue cannot be faked with words and posturing. I'll never ask for that to change. The only thing that needs to change is me.