The Sunday Project

Beloved, Let Us Love.
Sixth Sunday of Easter |
By Kev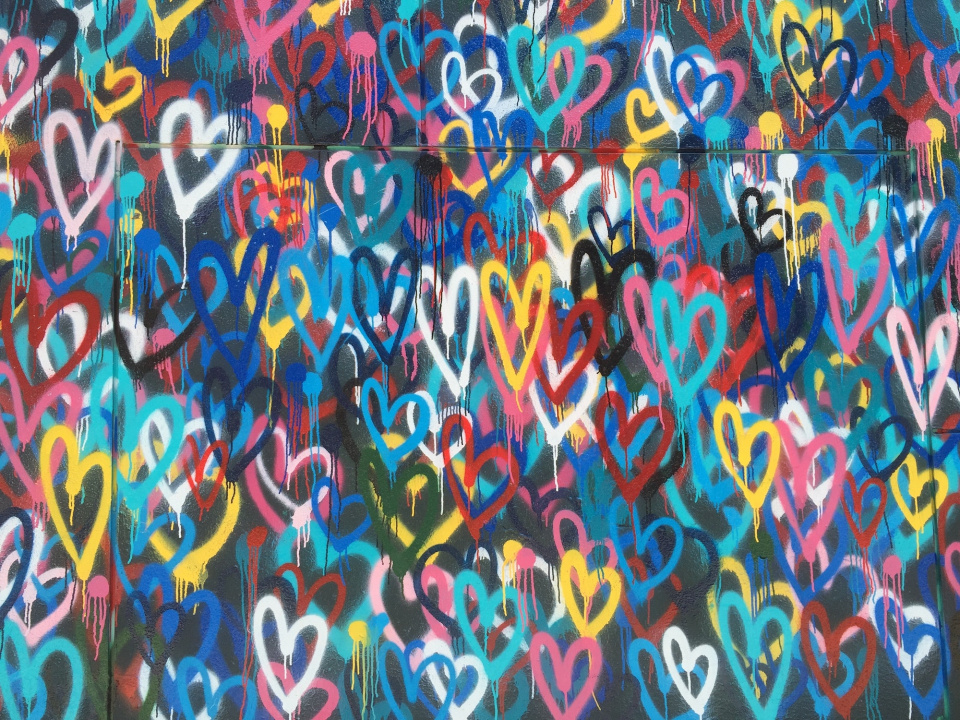 Show this week's readings
Close readings
First Reading
Acts 10:25-26, 34-35, 44-48
When Peter entered, Cornelius met him and, falling at his feet, paid him homage. Peter, however, raised him up, saying, "Get up. I myself am also a human being."
Then Peter proceeded to speak and said, "In truth, I see that God shows no partiality. Rather, in every nation whoever fears him and acts uprightly is acceptable to him."
While Peter was still speaking these things, the Holy Spirit fell upon all who were listening to the word. The circumcised believers who had accompanied Peter were astounded that the gift of the Holy Spirit should have been poured out on the Gentiles also, for they could hear them speaking in tongues and glorifying God. Then Peter responded, "Can anyone withhold the water for baptizing these people, who have received the Holy Spirit even as we have?" He ordered them to be baptized in the name of Jesus Christ.
Second Reading
Beloved, let us love one another, because love is of God; everyone who loves is begotten by God and knows God. Whoever is without love does not know God, for God is love. In this way the love of God was revealed to us: God sent his only Son into the world so that we might have life through him. In this is love: not that we have loved God, but that he loved us and sent his Son as expiation for our sins.
Gospel Reading
Jesus said to his disciples: "As the Father loves me, so I also love you. Remain in my love. If you keep my commandments, you will remain in my love, just as I have kept my Father's commandments and remain in his love.
"I have told you this so that my joy may be in you and your joy might be complete. This is my commandment: love one another as I love you. No one has greater love than this, to lay down one's life for one's friends. You are my friends if you do what I command you. I no longer call you slaves, because a slave does not know what his master is doing. I have called you friends, because I have told you everything I have heard from my Father. It was not you who chose me, but I who chose you and appointed you to go and bear fruit that will remain, so that whatever you ask the Father in my name he may give you. This I command you: love one another."
Show this week's readings
Close readings
"Beloved, let us love one another, because love is of God; everyone who loves is begotten by God and knows God." (1 John 4:7 )
Wow. I could just post word for word today's readings because they are that powerful, moving, and challenging. I often reflect on how in scripture Christ's love was for both the Jew and the Gentile. Today's first reading in Acts 10 reminded me that no matter what I have been told, that the gifts of the Holy Spirit have been poured out for all of my queer feminine self. God loves me and is calling me to love, no matter how scary and though it feels some days. 
Reading further into the Second Reading (1 John 4) and the Gospel (John 15) makes me really emotional. When I first read today's Gospel, I got really defensive and triggered by the use of "keeping God's commandments" and how that pressure often felt growing up. God's love felt transactional, like a club membership where my eligibility was determined by how masculine I was and who I was attracted to. 
So instead of focusing on love, I focused on the shame I had for myself. I told myself the butterflies I had in my stomach weren't holy because they weren't for the gender I was told I was 'supposed' to like.  I often internalized my interest and expressions of myself as sinful because they were more feminine than how I was taught to be.
I say all of this because I still hold a lot of hurt from feeling like God does not love all of me. It made me really distant from others. I often had trouble thinking that God saw me as the dirty, damaged person I often feel like. I am good, and God chooses to love me every single second.
God loves all of me, the queer and the femme are held in Their arms. They calls this feminine, queer human Their friend and Their Beloved.
I want you to know, Beloved, that this work of confronting the shame placed on us we are doing is tough, but this is work that helps us love deeper. May we be able to hold our pain and our fear and rest in knowing Jesus calls us friends even others we are close to don't.
This challenges me to let myself belong to God again. He doesn't want to change me but instead wants to embrace me and remind me what it feels like to enter into love again. God loves me so deeply, and that is really scary because I've been hurt by people I love. Yet, I am called to love. I am called to let myself be loved. I am called to un-harden my heart and let myself feel joy, goodness, and holiness around me and within me. 
What ways can we challenge ourselves to look at the humanity in ourselves while also seeing the humanity in others around us?
Can I start to let myself rest in God's love and open myself up to others more? 
In what ways is God challenging us to love and be loved? How can I best give others love and support them in our journey of thriving? 
When it gets scary, I challenge myself to be reminded that even when I didn't feel wanted, that God still wanted me. It is challenging for many of us who have experienced rejection from christians to let ourselves love again. And yet, we have been commanded to love one another. 
Today's reading reminds me to keep doing the work of opening up. To love others profoundly and help each other bear fruit in our lives.