The Sunday Project

Can You Save My Crushed Spirit?
Twenty-first Sunday in Ordinary Time |
By Patrick Flores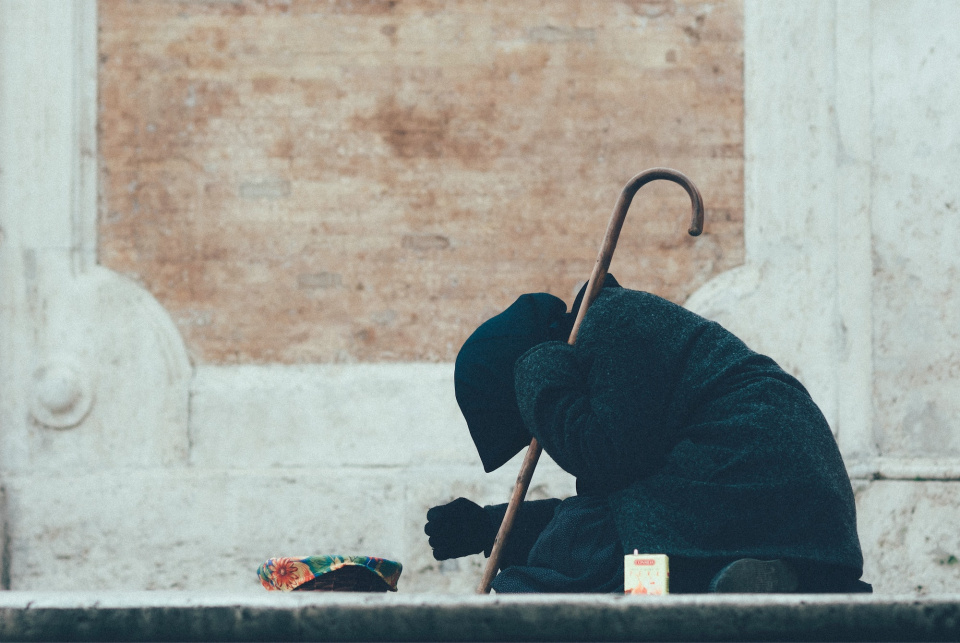 Show this week's readings
Close readings
First Reading
Joshua gathered together all the tribes of Israel at Shechem, summoning their elders, their leaders, their judges, and their officers. When they stood in ranks before God, Joshua addressed all the people: "If it does not please you to serve the LORD, decide today whom you will serve, the gods your fathers served beyond the River or the gods of the Amorites in whose country you are now dwelling. As for me and my household, we will serve the LORD."
But the people answered, "Far be it from us to forsake the LORD for the service of other gods. For it was the LORD, our God, who brought us and our fathers up out of the land of Egypt, out of a state of slavery. He performed those great miracles before our very eyes and protected us along our entire journey and among the peoples through whom we passed. Therefore we also will serve the LORD, for he is our God."
Second Reading
Eph 5:21-32 or 5:2a, 25-32
Brothers and sisters: Be subordinate to one another out of reverence for Christ. Wives should be subordinate to their husbands as to the Lord. For the husband is head of his wife just as Christ is head of the church, he himself the savior of the body. As the church is subordinate to Christ, so wives should be subordinate to their husbands in everything. Husbands, love your wives, even as Christ loved the church and handed himself over for her to sanctify her, cleansing her by the bath of water with the word, that he might present to himself the church in splendor, without spot or wrinkle or any such thing, that she might be holy and without blemish. So also husbands should love their wives as their own bodies. He who loves his wife loves himself. For no one hates his own flesh but rather nourishes and cherishes it, even as Christ does the church, because we are members of his body. For this reason a man shall leave his father and his mother and be joined to his wife, and the two shall become one flesh. This is a great mystery, but I speak in reference to Christ and the church.
Gospel Reading
Many of Jesus' disciples who were listening said, "This saying is hard; who can accept it?" Since Jesus knew that his disciples were murmuring about this, he said to them, "Does this shock you? What if you were to see the Son of Man ascending to where he was before? It is the spirit that gives life, while the flesh is of no avail. The words I have spoken to you are Spirit and life. But there are some of you who do not believe." Jesus knew from the beginning the ones who would not believe and the one who would betray him. And he said, "For this reason I have told you that no one can come to me unless it is granted him by my Father."
As a result of this, many of his disciples returned to their former way of life and no longer accompanied him. Jesus then said to the Twelve, "Do you also want to leave?" Simon Peter answered him, "Master, to whom shall we go? You have the words of eternal life. We have come to believe and are convinced that you are the Holy One of God."
Show this week's readings
Close readings
Some responsorial psalms become regular refrains of Catholic life. 
Taste and see. The goodness of the Lord.
They anchor the parochial rhythms, showing up in Mass with more regularity than other responses. I could sing along with taste and see without ever cracking a hymnal's pages. It seems to live in me and comes forth with just a few notes on the piano to get me singing.
As much a Catholic mantra as Hail Mary or Glory Be.
Even though the refrain we all sing together may show up with an uncanny regularity, the psalms it intertwines with change in a way that they become almost an afterthought, a gentle hum my consciousness has long lost focus on as my mind wanders through the Mass. But when I looked just now, even at this Psalm I've seen so many times, I'm startled.
The LORD is close to the brokenhearted; and to those who are crushed in spirit he saves… He watches over all his bones; not one of them shall be broken.
Is that true? How could that possibly be true? God who cares about my pain. Who sees those around me who suffer. Who protects them. How?
Taste and see.
For a time I lived in Southern France with a community of religious brothers and sisters. I had joined in an effort to run away from my sexuality, to hide like a child in the flowing skirt fabric of a mother Church who valued service and sacrifice as valid responses to guilt and shame and fear. It was a mendicant community that travelled by hitchhiking and begged for their meals going door to door. For them it was just a matter of going out into the world like the disciples did.
It didn't take long though, for the peculiar way the brothers and sisters of the community lived to catch the attention of another group in France - the Roma, otherwise known as gypsies - who also begged for their day to day existence. As they got to know one another, the Roma invited some of the sisters to come live in the Roma community, a collection of dilapidated RV campers and lean-to's in a junkyard on the outskirts of Toulouse. After several months I went with some of the brothers to go help the sisters build a small camper-monastery in the mud. 
It was winter and rainy and miserable and quite possibly the most beautiful thing I have ever experienced. I'm hardly a skilled craftsman so I let the wood-working to the sisters and brothers who knew their way around the French version of Home Depot until they needed an extra hand holding up a 2x4, and mainly set about playing with the endless number of kids running around eager for attention and play. After a weekend of throwing kids up in the air over and over again I struggled to raise my arms above my head for an entire week.
But when the camper was finished and in the muddy drizzle we gathered for a twilight Mass, I realized I was witnessing something sacred. There was no doubt in my mind that beyond the glow of the candle was a great deal of misery. Poverty of an unbearable scale and social isolation that is deeply shameful. The Roma are treated like the worst of the worst and their living conditions reflect it. And yet I couldn't deny God was here. 
An old woman kneeling next to me smiled through tears after communion. The community has a hymn they sing often during the Eucharist. I hold you, my God, in the palm of my hand. Is this how the crushed in spirit are saved? I don't know. But in the unlikeliest of places I have seen God close to the brokenhearted. In a dump on the outskirts of town. God in the palm of my hand.
Taste and see.
There is another phrase I hear repeated like a mantra all the time, but this one is directed at me. Why do you stay Catholic?
Being a queer person in the world is its own kind of brokenhearted existence. I understand entirely why remaining in a church that has broken so many bones itself is a mystery for so many. 
The only response I know echoes Simon Peter in today's gospel, though. Master, to whom shall we go? 
Catholicism is where I have found God in the palm of my hand and begging on the street. I may not be in a religious order anymore, but I know where to go looking for God. The one who watches over my bones and is close to me when brokenhearted. Taste, God says, and see.