The Sunday Project

Fishers of Them
Third Sunday in Ordinary Time |
By Patrick Flores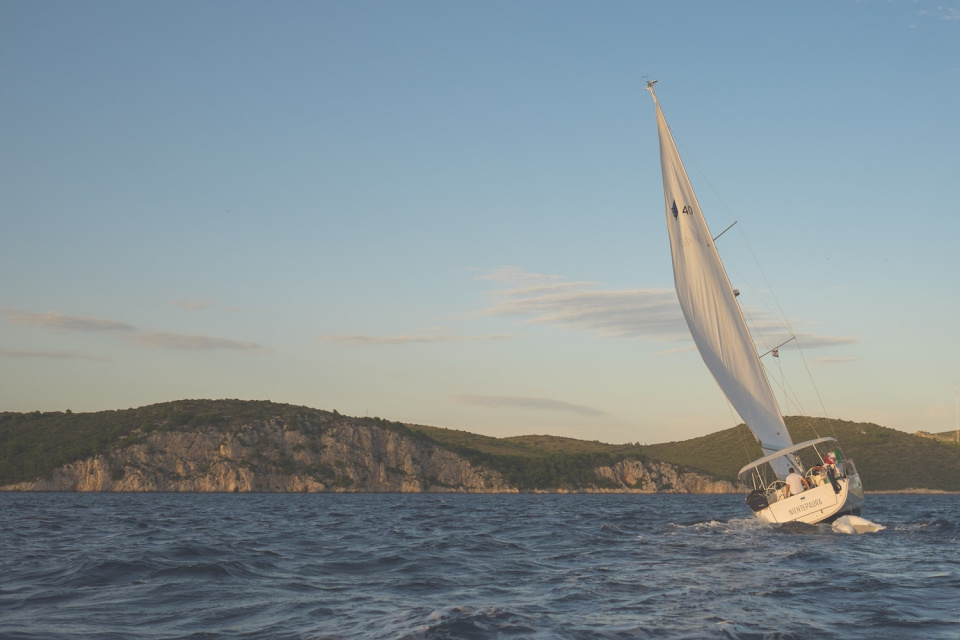 Show this week's readings
Close readings
First Reading
The word of the LORD came to Jonah, saying: "Set out for the great city of Nineveh, and announce to it the message that I will tell you." So Jonah made ready and went to Nineveh, according to the LORD'S bidding. Now Nineveh was an enormously large city; it took three days to go through it. Jonah began his journey through the city, and had gone but a single day's walk announcing, "Forty days more and Nineveh shall be destroyed, " when the people of Nineveh believed God; they proclaimed a fast and all of them, great and small, put on sackcloth.
When God saw by their actions how they turned from their evil way, he repented of the evil that he had threatened to do to them; he did not carry it out.
Second Reading
I tell you, brothers and sisters, the time is running out. From now on, let those having wives act as not having them, those weeping as not weeping, those rejoicing as not rejoicing, those buying as not owning, those using the world as not using it fully. For the world in its present form is passing away.
Gospel Reading
After John had been arrested, Jesus came to Galilee proclaiming the gospel of God: "This is the time of fulfillment. The kingdom of God is at hand. Repent, and believe in the gospel."
As he passed by the Sea of Galilee, he saw Simon and his brother Andrew casting their nets into the sea; they were fishermen. Jesus said to them, "Come after me, and I will make you fishers of men." Then they abandoned their nets and followed him. He walked along a little farther and saw James, the son of Zebedee, and his brother John. They too were in a boat mending their nets. Then he called them. So they left their father Zebedee in the boat along with the hired men and followed him.
Show this week's readings
Close readings
Fifteen years ago a short documentary came out about the Catholic priesthood. It featured a sweeping soundtrack, inspiring interviews, archival footage, and a dramatic storyline featuring an actor-priest sprinting to give last rites to a person dying in the street after a car wreck. More than anything it encouraged young men to think of holy orders as a heroic journey. "The priesthood is hard, and it's for real men," a young man in a roman collar encourages, "You've got to be a real man if you want to be a priest!" 
Within a year I was in the seminary.
The documentary was called Fishers of Men and it didn't communicate just the macho, "softies need not apply" emphasis the producers were angling towards and has often borne the fruit of a combative, culture-warrior generation of priests my age. But it also pitched the idea that every young man should consider the priesthood, and every Catholic had a duty to help them discern it. "Jesus calls all of us to be fishers of men," they seemed to say. "So get out there and tell your cousin to go on a discernment weekend at the seminary."
Your Church depends on it.
I love that the priesthood exists in Catholicism, but I've long since abandoned the idea that every single man needs to join the seminary if they're not yet married. The cynicism of an individual's inability to hear the voice of God outside a seminary's walls is a little too much.
But another idea, inspired by the same encouragement from Jesus, has replaced it. That so many people in the Church, young and old, need to be encouraged to accept themselves as queer.
So many of us join the seminary out of a terrible fear of the desires God has placed in our hearts. To fall in love. To live our gender identity. To have children. To be at peace.
And yet how often do Catholics hear this call from fellow Catholics? No, they're not going to hear it from the pulpit any time soon. But that's not the only place the Church speaks. In fact, you're lucky if anyone truly hears what is said from the pulpit at all.
What if Jesus is inviting you to follow him. To make you fishers of men, women, and non-binary queer people all over the world. Inviting them to be their true selves.
To abandon their nets and believe. Not rushing them out of the closet, but encouraging gently and for all to hear, that LGBTQIA+ identities are beautiful and queer relationships are lifegiving. That you've seen it. That you know it to be true. And they should too.
Repent and believe in the gospel - the good news of who you were made to be. How you were made to be. 
Does the world need to hear from you? Come after me, Jesus says.
Your Church depends on it.
And I will make you fishers of them.