The Sunday Project

Four in the Afternoon
Second Sunday in Ordinary Time |
By Brandon Miranda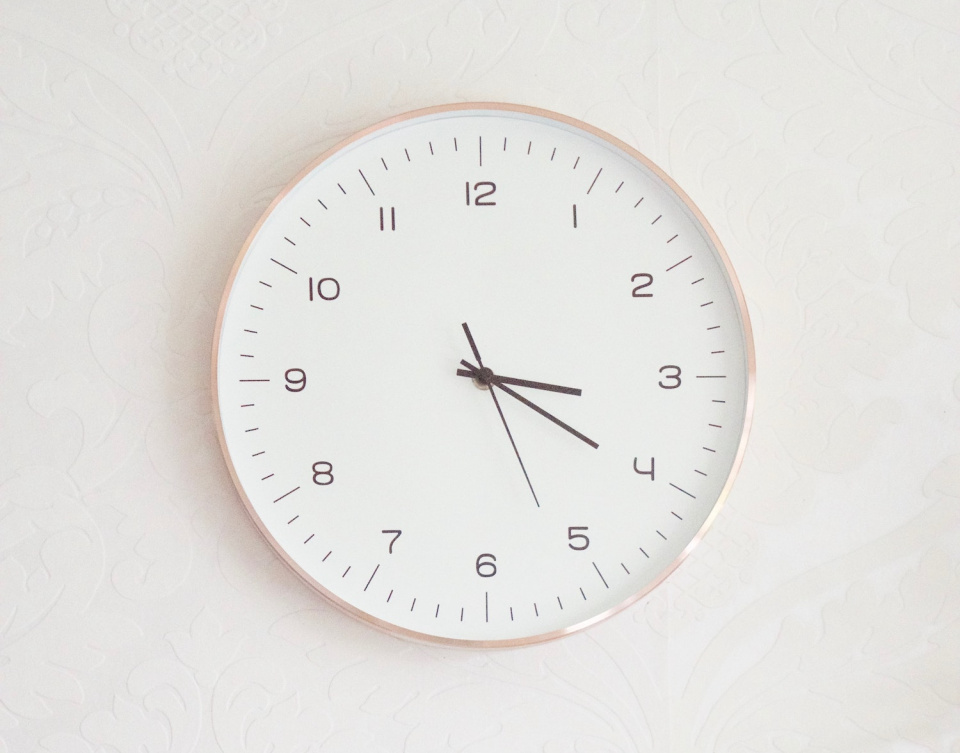 Show this week's readings
Close readings
First Reading
Samuel was sleeping in the temple of the LORD where the ark of God was. The LORD called to Samuel, who answered, "Here I am." Samuel ran to Eli and said, "Here I am. You called me." "I did not call you, " Eli said. "Go back to sleep." So he went back to sleep. Again the LORD called Samuel, who rose and went to Eli. "Here I am, " he said. "You called me." But Eli answered, "I did not call you, my son. Go back to sleep."
At that time Samuel was not familiar with the LORD, because the LORD had not revealed anything to him as yet. The LORD called Samuel again, for the third time. Getting up and going to Eli, he said, "Here I am. You called me." Then Eli understood that the LORD was calling the youth. So he said to Samuel, "Go to sleep, and if you are called, reply, Speak, LORD, for your servant is listening." When Samuel went to sleep in his place, the LORD came and revealed his presence, calling out as before, "Samuel, Samuel!" Samuel answered, "Speak, for your servant is listening."
Samuel grew up, and the LORD was with him, not permitting any word of his to be without effect.
Second Reading
Brothers and sisters: The body is not for immorality, but for the Lord, and the Lord is for the body; God raised the Lord and will also raise us by his power.
Do you not know that your bodies are members of Christ? But whoever is joined to the Lord becomes one Spirit with him. Avoid immorality. Every other sin a person commits is outside the body, but the immoral person sins against his own body. Do you not know that your body is a temple of the Holy Spirit within you, whom you have from God, and that you are not your own? For you have been purchased at a price. Therefore glorify God in your body. 
Gospel Reading
John was standing with two of his disciples, and as he watched Jesus walk by, he said, "Behold, the Lamb of God." The two disciples heard what he said and followed Jesus. Jesus turned and saw them following him and said to them, "What are you looking for?" They said to him, "Rabbi" — which translated means Teacher —, "where are you staying?" He said to them, "Come, and you will see." So they went and saw where Jesus was staying, and they stayed with him that day. It was about four in the afternoon. Andrew, the brother of Simon Peter, was one of the two who heard John and followed Jesus. He first found his own brother Simon and told him, "We have found the Messiah" — which is translated Christ —. Then he brought him to Jesus. Jesus looked at him and said, "You are Simon the son of John; you will be called Cephas" — which is translated Peter.
Show this week's readings
Close readings
"So they went and saw where Jesus was staying, and they stayed with him that day. It was about four in the afternoon."
It was Summer 2014 and I was sitting in a crowded gymnasium, listening to some pop biblical theologian talk about this strange detail in the gospels. "Like...why in the world did the author include that detail about the time of day? The gospel was passed down for decades before being written down, retranslated over and over again since...why do we need to know it was 4 o'clock in the afternoon?!" As we all uncomfortably laugh, since none of us had a clue either, he shared all his hypotheses...my personal favorite being that he literally stuck a needle through the "O" of "four" and the needle also poked the Walk to Emmaus found at the end of the Gospel According to St. Luke!
As far fetched as that last method sounded, the connection the bible guy made sticks with me six years later. While everyone else was laughing at the insanity of "biblical interpretation" he used, he remained serious and proceeded to say,
"I know how crazy that sounds but hear me out. The Walk to Emmaus is all about how these disciples had an eye opening moment when they realized they were talking to Jesus! Though it literally makes no sense why my needle method would bear any fruit, I think God was trying to show me that the stories were related. Looking back at my own life, I remember when I felt like my eyes were opened to realize that Jesus is real. I can recall that moment in incredible detail...and my life was never the same after then. As silly as my method was, I think the author tells us the time of day because they wanted to share something so incredibly personal and life changing: the exact moment they encountered Jesus."
Six years later, I've never forgotten that talk. I remember my own watershed encounter with Christ when I was in Eucharistic Adoration and I was overcome with the confidence that God planned that exact moment from all eternity. I remember it as if there was a before and after that moment...because I knew that the truth of an Incarnate and Eternity God meant my life would never be the same!
So how does any of this apply to your life, you may ask? How does my recounting of someone else recounting their experience have anything to do with you? Well, to be concise for once in my life, the answer is twofold.
First comes from my youth minister in high school (incredibly homophobic man...but that's for another day). Anytime I thanked him for teaching me something, he'd always respond, "this is the purpose of knowledge; to be shared." As I've progressed through my faith life and as a human in the 21st century, I think the same can be said of sharing our experiences. While not directly related to faith, I will always remember when I finally understood the Black Lives Matter movement and my eyes were opened to the realities of racism in our current day. My "watershed encounter" came in the form of attending a listening session with a black woman voicing her experience of growing up in the predominantly white Catholic Church. My coming out and reconciliation of my homosexuality also had a similar "watershed encounter" when I read for the first time ever an affirming perspective by a gay man in the Church. It is in sharing our experience that we are able to see a world outside our own and allow that newfound encounter to permeate into our ever-growing perspective! 
The second part comes from something my boyfriend jokingly says. If ever giving directions, if you were to say to go straight then left/right, he will interrupt and say, "Please! Forward, never straight." While I laugh every time, I think this also reveals something so true about the human experience. As has been inscribed by almost every literary tradition and culture, we have this concept of The Hero's Quest. This is the idea that a protagonist in a story, after their narrative experience, will return to their home as a changed person. After an encounter, the human person moves forward and will never be the same again...existing in a world where they cannot pretend like what happened didn't happen and that the experience didn't change them. Forward. From the moment we are conceived to the moment we enter eternal life, we are all on a journey forward, never back. Even in our bad experiences, time will continue ticking forward and it is hopeless to pretend like nothing ever happened.
So, to bring it back to the gospel reading this Sunday, there is something profound in the mention of "four in the afternoon" because this is the author's way of inviting us into their experience and helping us move forward together toward none other than Jesus Christ! At every moment, with every passing smile, with every prayer we lift up, with every time we are reminded of love; we ought to remember that we have that unique opportunity to not only encounter the Living God but to share the profundity of our experience to move forward towards, as Jesus urges us to pray, "[God's] will be done on Earth as it is in Heaven." What an incredible blessing we have to make Christ known and to invite others into a deeper, fuller reality of God's infinity desire to encounter us...to be with us and draw us into His endless love!
So the next time you see the clock strike 4, just remember that it means something to someone and that the world will never be the same again.