The Sunday Project

Let Our Liberation Ring Louder Than Our Loneliness
Sixth Sunday in Ordinary Time |
By A. A. Ford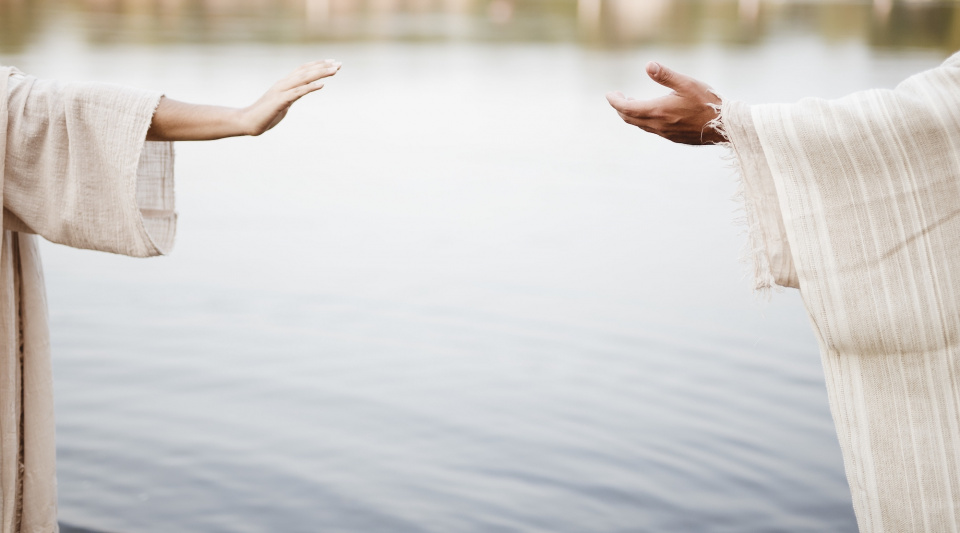 Show this week's readings
Close readings
First Reading
The LORD said to Moses and Aaron,
"If someone has on his skin a scab or pustule or blotch
which appears to be the sore of leprosy,
he shall be brought to Aaron, the priest,
or to one of the priests among his descendants.
If the man is leprous and unclean,
the priest shall declare him unclean
by reason of the sore on his head.
"The one who bears the sore of leprosy
shall keep his garments rent and his head bare,
and shall muffle his beard;
he shall cry out, 'Unclean, unclean!'
As long as the sore is on him he shall declare himself unclean,
since he is in fact unclean.
He shall dwell apart, making his abode outside the camp."
Second Reading
Brothers and sisters,
Whether you eat or drink, or whatever you do,
do everything for the glory of God.
Avoid giving offense, whether to the Jews or Greeks or 
the church of God,
just as I try to please everyone in every way,
not seeking my own benefit but that of the many,
that they may be saved.
Be imitators of me, as I am of Christ.
Gospel Reading
A leper came to Jesus and kneeling down begged him and said,
"If you wish, you can make me clean."
Moved with pity, he stretched out his hand, 
touched him, and said to him, 
"I do will it. Be made clean."
The leprosy left him immediately, and he was made clean.
Then, warning him sternly, he dismissed him at once. 
He said to him, "See that you tell no one anything,
but go, show yourself to the priest 
and offer for your cleansing what Moses prescribed;
that will be proof for them."
The man went away and began to publicize the whole matter.
He spread the report abroad
so that it was impossible for Jesus to enter a town openly.
He remained outside in deserted places,
and people kept coming to him from everywhere.
Show this week's readings
Close readings
Happy Feast of St. Valentine, my brothers, sisters, and siblings! Whatever your situation in life, I hope that you find some time today to meditate on all the ways God showers love into your life. Whether your close bonds are to family, friends, a romantic partner, or a religious community, God makes Themself known to us in this life in the relationships we have with other people. I pray that God, Love Incarnate, makes their love known to you today in a special way!
I think many of us in the LGBTQ+ community can relate to the situation of the lepers in today's readings. We are told we are unclean, afflicted with a damning illness that cannot be cured. The staggering rates of LGBTQ+ homelessness in the U.S. attest to the fact that many of us are thrown out of our literal homes. Others are fired from jobs in Catholic schools and churches, kicked out of youth groups, or are obliged to leave their parish communities because other members of the Body of Christ see us as a defiling presence in the pews. When we are tolerated in Catholic spaces, it is sometimes on the condition that we refuse to take pride in our identities, or remain separate from the life-giving social bonds of the queer community. We are asked to other ourselves. Sometimes, coming out can feel like being a leper, shouting their illness to the world: "I am different. I am unfit for life as it is meant to be lived."
What we don't see in today's first reading is the provision the Lord makes for those lepers. In the following chapter, Leviticus 14, God gives Moses instructions for how lepers should be re-integrated into the community when they are healed. We can see, in Leviticus 14, that God paves the way home for the leper we meet in the Gospel of Mark. God prepares the entire community of his followers, hundreds of years in advance, for Christ's actions in today's Gospel. When Christ heals the leper, he doesn't just heal the man's body. He heals the leper also from his shame, his self-loathing, and his solitude. Christ heals the rift in the community that was created by this othering condition. He gives the leper back his community, and gives the community back their son, brother, and friend.
The Lord in his infinite goodness leaves no one behind. We understand that our identities are not illnesses, because of the revelation given to us in Scripture. We are "fearfully and wonderfully made" by "the God who sees us" (Psalm 139:14, Genesis 16:3). There is provision in his Word for queer people, for our integration into church communities and Christian theology, so that when our Churches are ready to look at us and see us as gifts and not as lepers, we can heal from the divisions of homophobia and transphobia and be the family, the sacred Body God always meant us to be.
I am struck by the courage of the leper in Mark's Gospel. A man used to staying far away from others so he would not have to proclaim his shame or see them shrink back in horror, finds the strength to defy his imposed isolation and draw near to Christ. And then, when Christ heals him, he proclaims the Good News of his new life the way he used to proclaim his illness and shame. The overflow of his joy when Christ casts off the man's shame and loneliness brings so many people to Christ that Jesus can't even enter a town openly! What a gift! Since we, too, are othered and isolated, that gift can be ours as well. Our lives, too, can be living examples of beauty brought forth from anguish. In our unique charisms as queer people, we can be loud and living testaments to the goodness and freedom that is found in Christ Jesus. Let the sound of our liberation ring louder than our loneliness.